Three of Italy's Best Wine Regions for Rosé
Submitted by HedonisticHiking on 4 Jul 2023
In high summer here in the northern hemisphere, more and more of us are buying and enjoying rosé wines. When you first think of rosé you might well be drawn to France and, in particular, the regions of Provence or the Loire.  Italy perhaps lagged behind in joining the rosé party, but today there are wine makers from north to south producing vini rosati. Historically the Italians themselves have not been enthusiastic drinkers of rosé wines, so much of their production is destined for the export market. Rosé is particularly versatile and can be paired with fish, seafood, cured meats, antipasti and most pasta courses in the Italian kitchen.
There are 3 ways to produce a rosé wine. The first is the Maceration method, where the juice of the red grapes is left in contact with the skins for a short amount of time, usually less than 24 hours, to give the liquid the pale pink colour required. The second and less common method, known in French as Saignée and Salasso in Italian, occurs during the first few hours of making a red wine, when some of the juice is bled off and put into a new vat to make a rosé. The third method involves white wine being blended with a little red wine to make a rosé, although this is very uncommon in still wines and is used to best effect in the rosé sparkling wines of regions like Champagne.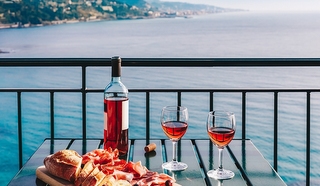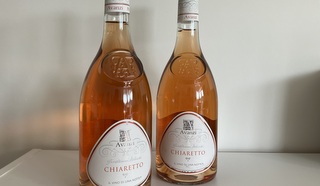 The Veneto
This region in the north east of Italy is home to some well-known wines such as Soave, Bardolino, Valpolicella and Prosecco.  Around the shores of Lake Garda on the western side of this region, rosé wine is made and known as Chiaretto.  It literally translates as "light" or "pale", and it's a tradition which dates back to the 1800s. The local red grape Corvina is chiefly used in its production, blended often with Rondinella or Molinara grapes.  The wines are bright, juicy, dry and savoury.  In 1968 Chiaretto di Bardolino was one of the first wines to receive DOC status. Our Austria and the Dolomites tour finishes in Verona and anyone extending their holiday in the area could easily visit the vineyards of Bardolino from there.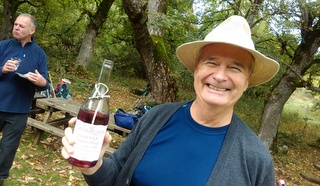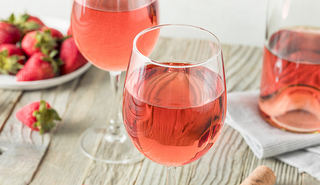 The Abruzzo
This region in central Italy is nestled between the peaks of the Apennines and the Adriatic Sea.  The most important native red grape grown here is Montepulciano d'Abruzzo.  As well as making the region's well-structed red wines the grape is also used to make the bold,  rosé Cerasuolo wines - the name meaning "cherry" which is reflected in its cherry-red colour.  The Cerasuolo d'Abruzzo DOC was awarded in 2010 and the wine has increased in global popularity over recent years.  It pairs well with anything from lobster bisque to cured meats and salads and has a tangy acidity and plenty of cherry, berry and herb flavours.  On our Wilds of Abruzzo tour, scheduled to run again in 2025, we often drink Cerasuolo wines with our alfresco picnic lunches.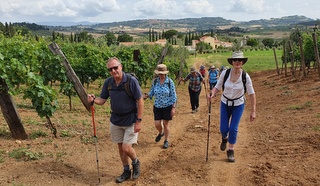 Tuscany
This region which occupies the centre of Italy's boot, with a coastline along the Mediterranean Sea, is another of the country's greatest wine-growing areas. Celebrated names such as Chianti Classico, Brunello di Montalcino and Vino Nobile di Montepulciano all hail from this area.  Here vino rosato has been produced with the famous native Sangiovese grape but also with imported grape varieties which proved excellent for rosé wines, such as Syrah, Cabernet Sauvignon and Merlot. These non-native grapes grow particularly well in the coastal Maremma area around Bolgheri. Big names in the wine world such as Frescobaldi, Antinori, Capezzana and Barone Ricasoli all have a rosé in their offering, along with many smaller Tuscan producers.  Our Tuscan Harvest, Etruscan Trails in Central Italy and Lucca, Volterra and Elba tours all take us to some of these premier wine-growing areas and we have lots of opportunities to learn and taste!