Where to buy Italian wine?
We often get asked where people can buy the wines they have tasted on our walking holidays in Italy when they get back home.  Whilst it is not always possible to find wine-merchants who supply from the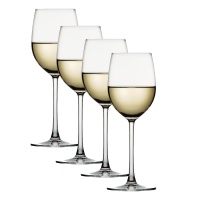 exact wineries we visit en route, the areas we walk in are well represented in the lists below. So, if you like the style of the wines from the regions you have visited, then this is a good place to start.
Melbourne
Prince Wine Store in South Melbourne has a great selection of wines from Tuscany, Piedmont, Friuli and the Veneto.  In the Tuscan collection is Renzo Marinai's 2009 Chianti Classico, and this is the winery we visit on our Tuscan Harvest tour. They run excellent Italian wine courses during the year with full details on their website. They can ship domestically and delivery is free within the central Melbourne area for 12 bottles or more.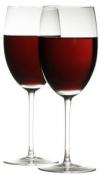 Based in Melbourne but with an on-line shop is Vino Italiano, a company which has been importing Italian wines to Australia since 1994 bringing together the largest selection of Italian wine online in Australia.  You can order just one bottle or multiple cases and all regions of Italy are represented in the selection.  The website has a useful grape glossary.
Distillery Works in the Richmond suburb of Melbourne is another Italian specialist and here you can buy the wonderful wines of the Collio region and, in particular, of Marko Primosic whose winery we visit on our Slovenia and Friuli tour.
Sydney
Five Way Cellars in the Paddington suburb of Sydney has 22 years' experience of importing great Italian wine to the city and has over 150 Italian wines in all price ranges to try.  Deliveries are free in the metropolitan area for orders of 12 bottles or more.
Adelaide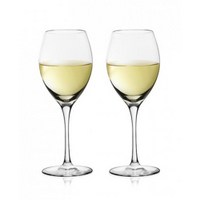 Highly recommended by Hedonistic Hiking tour manager Dina Bof and her family who live in Adelaide is La Cantina.  The long-established "Mercato" belonging to Italian couple Imma and Mario is well known for its fabulous Italian produce but they also offer a great range of wines from all over Italy, and prefer to buy from small family growers recognised for the care and attention they give to their vines and the wine-making process.
Bottega Rotolo (see below) also have retail outlets in the Hyde Park and Norwood suburbs of Adelaide and come highly recommended by Hedonistic Hikers in the area.
Perth
Bottega Rotolo in Western Perth is one of a growing number of retail outlets for this successful importer of gourmet deli produce and wines from Italy.  It supplies many hotels and restaurants across the region and is also great for cheeses and cured meats.
In the UK
Liberty Wines i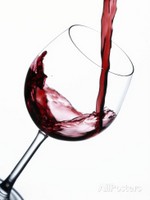 s a London-based wholesaler specialising in Italian wines but through their website you can find the nearest stockist to where you are by contacting the customer service team.  They have over 350 wines from the whole Italian peninsula.
Vini Italiani is the first wine bar and retailer in London dedicated solely to Italian wine.  They have outlets in South Kensington and Covent Garden but you can also order on-line.  They supply the wines of Primosic, the wine-maker we visit on our Slovenia and Friuli tour in Collio.
Waitrose continue to offer a good selection of Italian wines, reasonably priced as well as fine wines.  Cases can be ordered from their on-line shopping site.
Our aim is to keep expanding this page so if you have a fabulous Italian wine merchant wherever you are in the world who you think deserves a mention then please email us to let us know!