How will travel look post-Covid?
Submitted by HedonisticHiking on 4 Oct 2020
The regional tourist body Visit Victoria has been recently tracking consumer sentiment in both interstate and intrastate travel markets, asking people about their expectations of travel and which elements are most important to them.  Interestingly this work was done in 2019 and then reviewed following the two lockdown periods in Victoria in 2020.  What is exciting for us at Hedonistic Hiking is that the philosophy behind our tours in Europe and Australia really resonates with the key words which came back from the responses.
Freedom
A strong message which came through was the desire to feel free whilst travelling – feeling separated from everyday life and the hum-drum aspects of the daily grind. You don't need to be geographically far from home to achieve this, but the environment needs to offer a true change.  Walking in fabulous landscapes offers this in an instant, especially for city-dwellers who benefit from feeling connected to nature. And because our tours are fully escorted, guests have no responsibilities for finding the way, researching restaurants and so on, so can completely relax into the experience.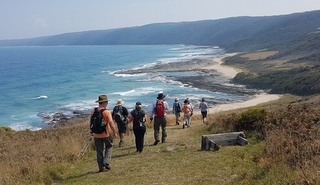 Energise
Travelling on foot gives you an immediate energy boost.  Not only are you moving at a pace which enables your mind to marvel at the natural world, but your fitness and energy levels are naturally increased over the course of the tour.  Many people start to work on their fitness before a tour to maximise their enjoyment, and continue walking after they return, so a one-week walking holiday can have a sustained benefit to both mental and physical health.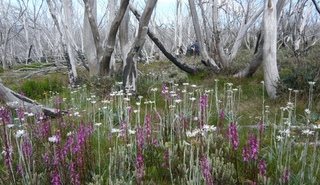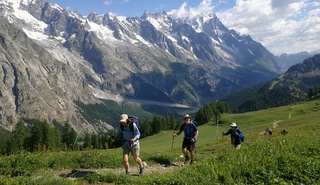 Growth and Achievement
Many people wanted their travel experiences to give them a sense of achievement and leave them feeling inspired to face new challenges.  Walking holidays can deliver on this too. Our guests often surprise themselves by completing even the most challenging of hikes and return home with a renewed sense of vitality.  A continuous hike such as the Great Ocean Walk over 100 km gives an immense sense of satisfaction and personal accomplishment.  Many guests return home and take up new exercise and healthy eating regimes as a result of their experience on the tour.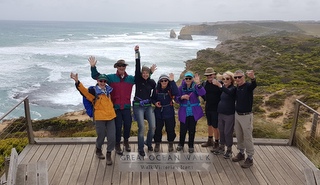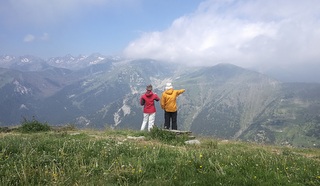 Connection
Another key driver coming from the research is that travellers want to feel a genuine connection to the places they are visiting.  Our tours deliver this in spades on both sides of the world.  We actively search out off-the-beaten-track places to stay, often family-run hotels, and have wonderful relationships with hoteliers and restauranteurs on our routes.  We obsess about sourcing local ingredients, tasting traditional dishes, sharing time-honoured recipes and we tell the stories of the region's food and wines as we are walking.  For our picnic lunches, if we can buy cheeses for example, or fruits, or olive oil from producers within a small radius of where we are hiking then we are always delighted. What is more, with us having homes in both Italy and the Victorian High Country we are uniquely placed to share the experiences of life in both locations.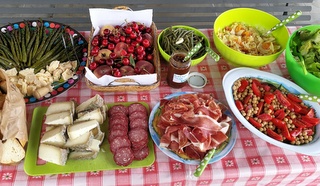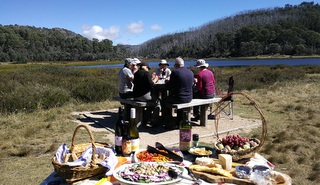 Mindfulness
Our groups on the one hand are sociable and convivial, but there is also time when walking to be quiet and give yourself headspace to think, remember and appreciate. In this new topsy turvy world a moment or two to reflect on life's positives is very valuable, as well as having the chance to empty your mind completely of daily demands.  Walking is a well-known antidote to stress and, during the lockdown periods, people all around the world have re-discovered its myriad benefits for mental and physical well-being.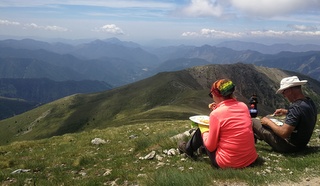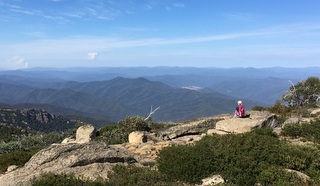 Pleasure
With a name like Hedonistic Hiking it goes without saying the pleasure is of the utmost importance to us. Our groups always tell us that they feel very well looked-after and have nothing to worry about on the tours. Our obsession with good food and fine wine means that the time we spend relaxing on the tours is as enjoyable as possible, and we like to feel we are feeding both the body and soul of our hikers.  Our guests also find great pleasure in meeting each other, and the shared experience of travelling together can form genuine friendships and lasting bonds.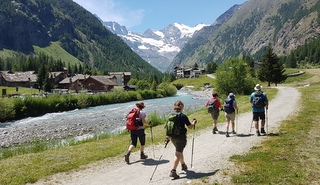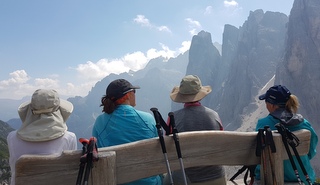 If you are wondering what sort of holiday might suit you when you are ready to travel again, then why not think about an escorted walking tour in either Italy or Victoria.  We'd love to hear from you and would be more than happy to chat through options for the right holiday for you.  We have new Covid-19 protocols in place, to ensure the health and safety of both our guests and staff, and you can read more about those here.