Three reasons to visit Bright in May
Submitted by HedonisticHiking on 12 Feb 2021
If you're still hoping to lock in plans for an autumnal trip to Victoria's High Country then look no further than our Bright tour from 14-18 May.  This truly is the most stunning time to visit the High Country.  
Autumn Landscapes
There are dazzling photo opportunities in the High Country in May.  This is the most spectacular season for changing colours and the chestnut forests which cloak the mountains are set aflame with burnished reds and golds.  Avenues of oaks, elms, poplars and maples line the streets of Bright itself, turning rosy and golden hues as the season changes.  This is harvest time too for local growers in the fertile Ovens Valley and people are hard at work in the olive groves, apple orchards, and vineyards. The cooler temperatures in May and fewer people on the trails make this an excellent time to hike.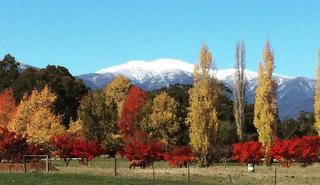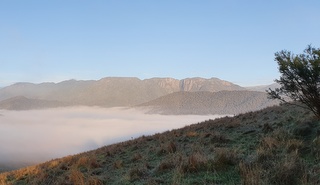 Seasonal food and wine
With such a strong emphasis on seasonality, our autumn picnic lunches are some of the best we produce.  Home-grown veggies from our garden, walnuts, rosy apples and ripe pears from Wandiligong, pumpkin oils and seeds from the farm in Ovens, plump olives from Mount Buffalo and beautiful wild mushrooms from Milawa grace the picnic table each day. On cooler days we often serve warming home-made soups, or we light the BBQ for piping hot sausages.  An army marches on its stomach after all!  Our May departure of the Celebrate Italy in the High Country tour will also include a unique foraging experience with famous local Italian chef, Patrizia Simone, who will take us to the woods in search of wild mushrooms, and we'll visit a local chestnut farm.  She'll also teach us to make our own pasta and we'll get to enjoy the fruits of our labours.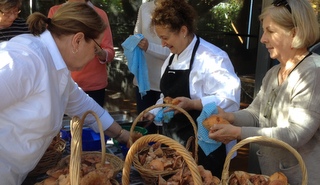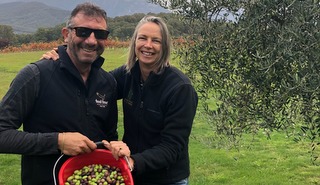 Autumn Festivals
La Fiera is Myrtleford's annual Italian Festival and celebrates all things to do with Italian art, heritage, culture and of course food and wine.  There is a strong Italian population in this part of Victoria and it's one of the reasons we feel so at home here.  Our tour will include a visit to La Fiera on the second evening.  Bright usually also has an annual Autumn Festival in May, which is a full ten days of celebrations. The highlight is the Gala Weekend with a market, music in the streets and a grand parade. Sadly for Bright this year the Autumn Festival will not go ahead, but it is well worth remembering for future years.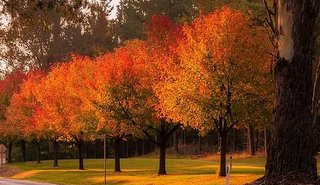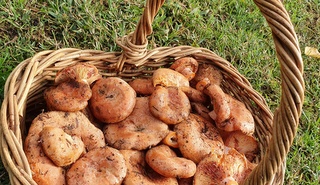 Our tour has four nights in Bright itself, with hikes on stunning nearby Mount Buffalo and around the Ovens Valley.   Find out more!