Back in Italy!
Submitted by HedonisticHiking on 4 Nov 2021
​Saturday 23rd October 2021 was a momentous day for us here at Hedonistic Hiking.  After being granted permission from the Australian authorities to travel, we set foot on Italian soil for the first time in almost two years.  We left a deserted Melbourne airport, flew into Rome, passed seamlessly through the airport and arrived back in our Tuscan home close to Siena to find our wonderful neighbours had decked the courtyard with welcome bunting!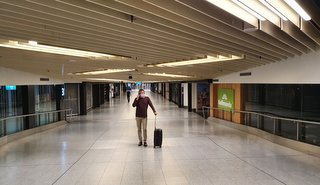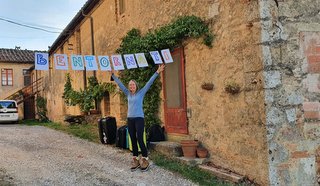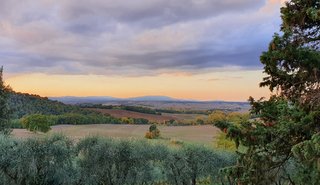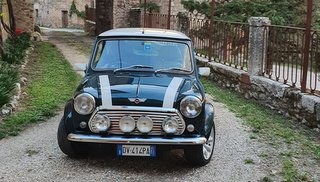 We immediately started to catch up with friends, visit our favourite bar in nearby Gracciano, eat in the wonderful Lamole restaurant high in the Chianti hills and re-discover the beautiful Tuscan landscape in our little mini which, unbelievably, started the very first time!! We are back out walking, fine-tuning routes for our 2022 Europe season, talking with hotels and restaurants, and loving speaking Italian again.  We will also be making our way to the UK to catch up with close family and friends whom we haven't seen for two years and will celebrate a UK family Christmas for the first time in many years.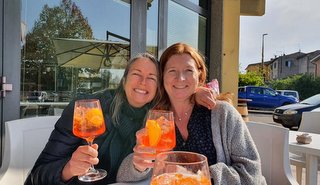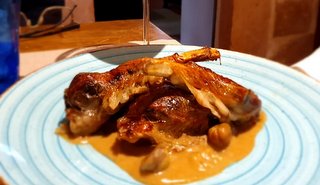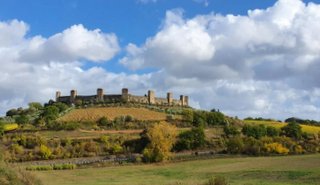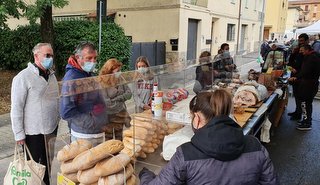 We feel incredibly fortunate to have homes in both Italy and Australia but this was the longest period we had ever been separated from Italy. There were many positive aspects however of our unexpectedly prolonged stay in Australia, including the opportunity to develop more fantastic hiking tours in Victoria and, most of all, finding our tribe of fabulous friends who got us through the tough moments and helped us celebrate the good times.
We will be in Europe for three months and then will return to Australia for February through to April, when we will be running the Victorian tours scheduled for those months.  The Italian season begins in May with our brand new Etruscan Trails in Central Italy tour.  This fabulous new itinerary starts and finishes in Rome and explores the ancient roads and culture of the Etruscan people, mixed of course with our signature blend of great hotels, delicious food and wonderful wines.  Feel like joining us?   Then get in touch now!!
We are so lucky to be back and feel confident that 2022 will be a positive year for Hedonistic Hiking. We look forward to sharing our passions for food, wine and walking with hikers from around the world.