A Love Letter to Victoria
Submitted by HedonisticHiking on 14 Jan 2023
Bar Midland is a bar and restaurant in Castlemaine, Victoria which we visit on our Highlights of the Goldfields Track tour.  It was founded by locals Loudon Cooper and Alexander Marano and they open specially for us on the Sunday evening of our tour. They have just received their first Chef Hat award and eating here is a true highlight of the week.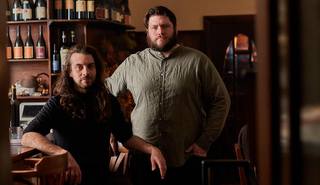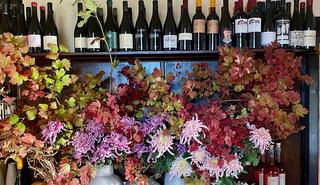 Loudon and Alexander describe their venture as a love letter to the state of Victoria and a blueprint for the future of sustainable dining. All their food and wine comes from producers who focus on sustainable land management and the philosophy of consuming introduced wild animals and weeds. Everything on the menu is sourced and produced within the state of Victoria and they focus on organic, bio-dynamic, and regenerative food production as well as the inclusion of indigenous food.  Bar Midland acknowledges the traditional owners of the land on which they operate — the Jaara Jaara people of Dja Dja Wurrung Country. 
Along with the food, all their wines and other drinks are grown and nurtured within the state of Victoria. Farming is as important to wine, beer and spirits as it is to food, so they have worked to put together a list of drinks that are as ethical and sustainable as they are delicious.  The menu changes with each month to reflect the season and it is usually open Friday and Saturday nights and Saturday and Sunday lunchtimes.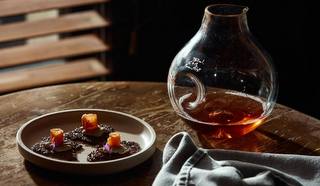 Our next departure of the Highlights of the Goldfields Track tour is 1st - 7th April.  It's a fabulous itinerary exploring 92 km of hiking trails in the beautiful landscape of the Great Dividing Range, through native bushland, deep gorges and fern-lined creeks, all the way to Daylesford at the end of the week. Our evening at Bar Midland is a fascinating dining experience and always one of most memorable moments of the tour.  If you would like to join us in April then please get in touch!