Food, Wine & Friends
Submitted by admin on 11 Mar 2013
Our Winemakers' Dinner last weekend at the Dal Zotto winery turned out to be a really special evening. The Dal Zotto family has a gift for making you feel instantly a part of their family and within minutes of everyone arriving at their Trattoria the event was in full swing.  Marko Primosic and Renzo Marinai had travelled over from Italy at our invitation, from Friuli and Tuscany respectively, to showcase their wines alongside those of the Dal Zottos, produced in the King Valley.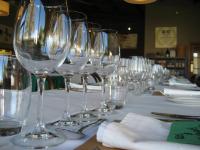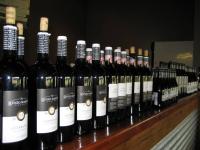 We were joined by lots of Hedonistic Hiking friends, old and new, and the evening had a wonderful celebratory atmosphere. Nick Stockfrom Gourmet Traveller Wine hosted the event and guided us through the immense selection of wines.
An extensive menu included:
Dal Zotto NV Pucino Prosecco
Mascarpone and thyme stuffed figs wrapped in prosciutto
A parmesan basket with pepperonata and olives
Dal Zotto 2012 Pinot Grigio
Primosic "Murno" Pinot Grigio 2012 DOC Collio
Lobster salad with garden cucumber
Dal Zotto 2012 Insieme (Pinot Grigio, Chardonnay, Riesling, Arneis)
Primosic KLIN 2008 (Sauvignon Blanc, [Tocai] Friulano Chardonnay, Ribolla Gialla)
Chicken with cacciatore sauce on a bed of angel hair pasta
Dal Zotto 2011 Sangiovese
Renzo Marinai 2009 Chianti Classico
Rack of lamb infused with mustard and fresh garden herbs
Slow braised goat ragu
Veal stuffed with pancetta and porcini
Dal Zotto 2008 L'Immigrante Barbera
Dal Zotto 2009 Nebbiolo
Renzo Marinai Guerrante 2004
Poached peaches with ricotta, honey and pistachio ice-cream
Dal Zotto 2008 Elena (Pinot Grigio dessert wine)
Renzo Marinai 2001 Vin Santo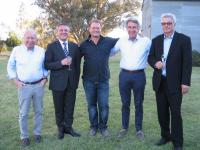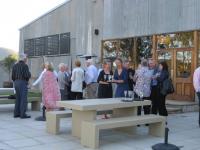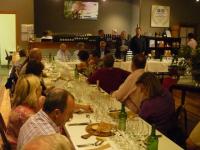 In summing up the evening, Nick Stock spoke not only of the very interesting selection of wines we had tasted, but of the human stories behind them and the amazing spirit, dedication and passion of all the families involved.  It was truly a wonderful evening of food, wine and friends.
Click here to see more photos of the event.