Pilates for Hiking - New Year Special Offer!
Submitted by HedonisticHiking on 4 Jan 2023
6 Online Pilates classes for AUD $35!
To celebrate the start of 2023, Jackie's own Pilates teacher Anne Heuperman has updated her most popular online class bundle, Pilates For Hiking. 
It now features a new class – "Finding Your Feet" - which integrates foot strength and mobility with lower body strength and balance. This updated class is already available for current members and those who have previously purchased this online series. However, if you purchase this fantastic Pilates For Hiking series before January 31st you will receive 2 additional online Pilates classes FREE OF CHARGE!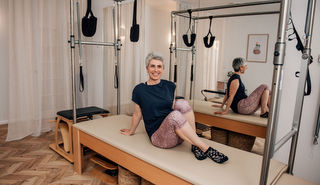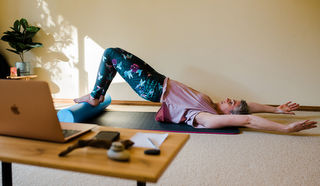 What You Get
6 Online Pilates classes for AUD $35, specifically designed to support your body and build strength, endurance and assist recovery.
- Core and Glute strengthening class
- Balance Focus Pilates class
- Stretch and Recovery Pilates class
- Finding Your Feet – NEW! – foot strength and mobility Pilates class
- BONUS – Bone Building Flow
- BONUS – Strong and Stable
All these classes are osteoporosis friendly and offer variations for a range of levels. The Pilates For Hiking online classes are convenient and flexible, and are yours to access anywhere, anytime, as many times as you wish!
Pilates can help Hikers
- Improve leg and core strength
- Reduce back and foot pain
- Improve flexibility
- Improve balance
- Reduce recovery time
- Prevent injuries
All this means you can focus more on the fantastic scenery and less on a tired and sore body!
These online Pilates classes are taught by Anne Heuperman herself, an experienced Pilates Instructor, enthusiastic hiker and Jackie's personal Pilates instructor. They will give you a spring in your step, help you prepare for the trails you've yet to discover and keep you exercising outdoors and enjoying the views for longer!
Join here!  https://mountain-pilates.newzenler.com/courses/pilates-for-hiking-bonus-offer