Hot Spots & Hidden Gems
Submitted by HedonisticHiking on 22 Jan 2019
Although most of our tours are around 7 or 8 nights, we know that very often a week in Italy just isn't quite enough … there's always seems to be another hike to do or sight to see! In fact many of our guests, particularly those who travel from Australia or the US, ask us for advice on extending their holiday in Italy and we're only too happy to share our experiences when it comes to our favourite towns and walks of Italy. The temptation, of course, is to head for the best-known towns and routes, the ones that come up time after time on internet searches. Many of these certainly are very lovely but, if you're looking to get off the radar or simply experience a new destination, read on for some of our personal Italy favourites.
Swap Florence for Lucca
Tuscany is magical at any time of the year and nowhere more so than Florence. But if previous visits mean you already know the Boboli Gardens and Medici Chapels like the back of your hand, perhaps it's time to move on to Lucca with its imposing Renaissance city walls and magnificent Piazza Anfiteatro. Our Lucca, Volterra and the Island of Elba tour takes you to the glorious Lucchesi hills, into the Apuan Alps and across to the charming island of Elba.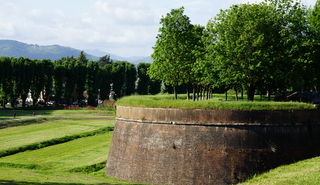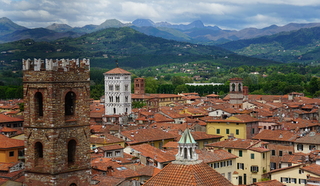 Swap the Cinque Terre for the Gulf of Poets
The Cinque Terre walk is one of the great walking trails of Europe. Taking around six hours, it offers some of the most spectacular coastal views, but it's also one of the busiest. You can, of course, still explore this lovely coastline and avoid the crowds. Rather than stay in the Cinque Terre, we base ourselves at the pretty coastal town of Lerici and pop across the Gulf of Poets to Portovenere or the villages of the Cinque Terre by boat. Find out more about our Parma, Tuscany and Ligurian Sea tour here.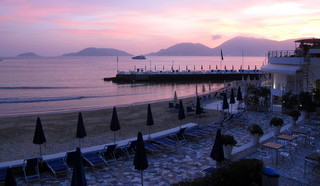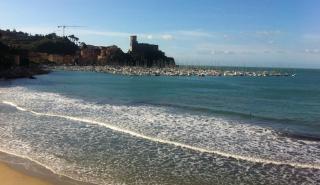 Swap Tuscany for the Abruzzo
Our walking holidays in Tuscany are some of our most popular but if you feel like it's time to move on to something a little more challenging or experience hidden Italy, our level 4 Wilds of Abruzzo tour is a great alternative. The tour takes you into a world far removed from the gently undulating Tuscan hills into the untamed Abruzzo landscape with its remote mountain villages, ancient beech forests and national parks dotted with wild flowers. Find out about life in a region of Italy that attracts few tourists and learn how to make traditional Abruzzese dishes!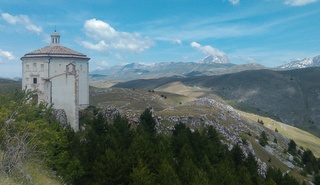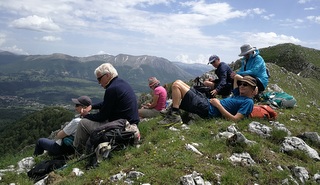 Swap Sorrento and the Amalfi Coast for the Italian Lakes
A holiday in Sorrento or on the Amalfi Coast are so often the first stop for any visitor to Italy, thanks to the picture-postcard villages and breath-taking views across the water. Pretty fishing villages dotted with bougainvillea-splashed houses and lemon-scented sea-facing terraces have drawn visitors to this part of the world for decades. If you're ready to explore a new region, we recommend heading north to the colourful gardens and pretty waterfront villages of the Italian Lakes. Our Italian Lakes tour takes in Lake Como, Lake Maggiore and the lesser-known Lake Orta, guiding you through tiny hillside hamlets and on scenic mountain trails high above the water.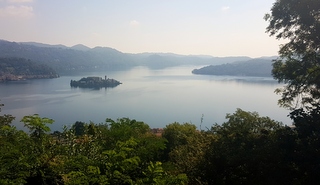 Swap the Dolomites for the Italian Alps
The awe-inspiring Dolomites present some spectacular hiking and remain one of the most popular amongst our experienced hikers, largely thanks to the UNESCO World Heritage mountain scenery and opportunity to glimpse Tyrolean culture. If you've been on a Dolomites walking holiday and are looking for new adventures, the Italian Alps are an ideal substitute. Enjoy French-influenced cuisine, flower-filled alpine meadows and views of snow-capped peaks. We run several tours in the Alps, covering the Mercantour National Park, the Gran Paradiso National Park and the Mountains of Piedmont.