Fast Art Talks with Freya
Submitted by HedonisticHiking on 13 Jul 2021
Freya is an old friend of the team here at Hedonistic Hiking.  Born in Australia, she has lived in Florence since 2000 and is a private tour guide who loves art, a good story and being surrounded by beauty. She adores Italy, its people, its style and, above all, its artistic heritage. She has a Degree and a Masters in Art History and is always dreaming up the next exciting project for Freya's Florence Tours.
During the long months of lockdown, when person to person guiding was impossible, Freya began a series of Fast Art Talks online, to share her knowledge of and passion for some of Italy greatest masterpieces. The early series included subjects such as the magnificent fresco cycles in Florence and she moved on to the Sistine chapel ceiling by Michelangelo, the sculptures of Donatello, the career of Andrea del Verrocchio and the female artist Artemisia Gentileschi. 
The next series will have a distinctly Venetian feel to it and is scheduled to start on Tuesday 26th October. It will run for six weeks, with each talk lasting for around 45 minutes. She does the live talk twice every Tuesday, one session in the morning and one in the afternoon, so that people all over the world have a chance to tune in.  The price for all six is €90 and there's time for comments and questions before or after the talks.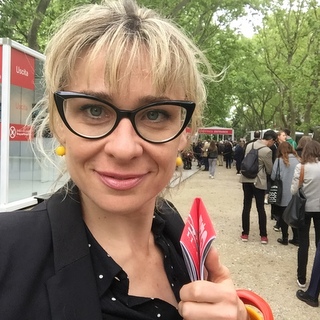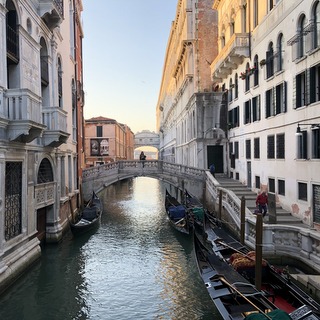 So many of us are still unable to visit Italy but share Freya's passion for the country and its world-famous artworks.  This next series of live talks will be a window into the beautiful and watery world of Venice and they are guaranteed to be vibrant, informative and thoroughly enjoyable.  To find out more visit Freya's own website.