A Taste of Paradise
Submitted by admin on 28 Mar 2013
The Gran Paradiso National Park, in the very north western corner of Italy, covers an area of 70,000 hectares and is Italy's oldest National Park. The region is dramatic, wild and beautiful and home to the Gran Paradiso peak, which gives the park its name, standing at 4,061 metres above sea level. From its summit you can see Mont Blanc, the Monte Rosa and the Matterhorn peaks.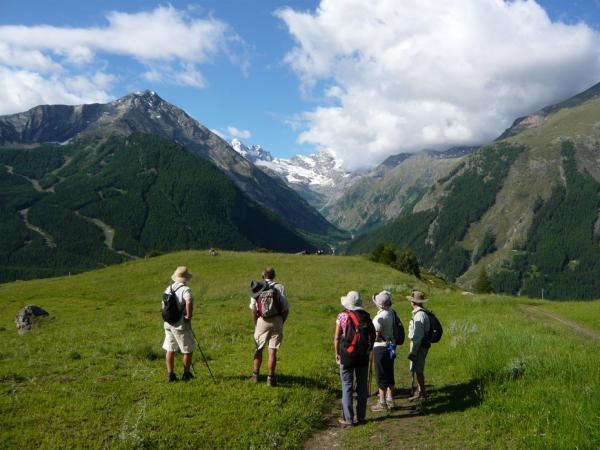 In 1856 King Vittorio Emanuele II had already declared these mountains and valleys a Royal Hunting Reserve, as he was keen to protect the alpine ibex and save it from extinction, and in 1922 the area was officially gifted to the State to become Italy's first National Park.
The ibex, the symbol of the Gran Paradiso National Park, lives on the plains at high altitudes and on the rocky valley walls. You can tell them apart as the males have long curved horns and the females much shorter ones. They feed on the rich summer pastures and, in the winter months, on shrubs, shoots and conifer needles and they are amazingly sure-footed as they scale the sheer rock faces.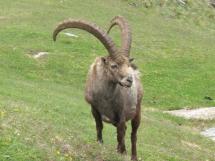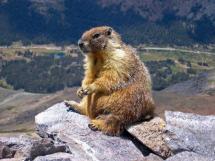 Other fauna in this area includes the chamois, but it's a much shyer creature and therefore harder to see, and the marmot - a burrowing rodent which digs long tunnels to escape from danger and prepare for its winter hibernation. As for birds, there are several predators including the majestic golden eagle, and there are known to be about 17 pairs nesting and living within the park area.                          
In the woods along the valley floors are larch trees, red spruce, Swiss stone-pines and silver fir trees and, as you climb, the trees give way to alpine summer pastures full of stunning wild flowers. In the village of Cogne there is a Botanical Garden with over 1,000 species of plants which are in full bloom in July when our trip is running.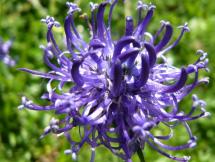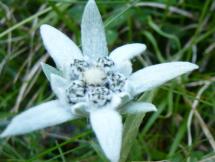 Our Best of the Italian Alps tour stays for two of the eight nights in Cogne in a fantastic spa hotel with a Michelin starred restaurant and we explore some of the most beautiful parts of the Gran Paradiso National Park. The temperature is perfect for walking in this month as the altitude keeps us cool and the scenery at this time of year could not be more breathtaking. We still have a few spaces - fancy a few days walking in Paradise?