A Pom's Perspective
Submitted by admin on 17 Feb 2013
It's more than 20 years since I came to Australia as a student and back-packed up the east coast from Sydney to Cairns, so when Jackie and Mick invited me to come over and see Hedonistic Hiking from the Oz side I jumped at the chance. I've been working with HH for over 18 months in Europe and am very familiar with the Italian side of the business, so this was a great opportunity.   "Avagoyermug," I thought to myself!
The story so far? Things are much bigger and much smaller than I'm used to. We travel huge distances in the car, like 6 hours from the Great Ocean Road to Bright, and yet on the map we've hardly made a dent in the land mass. When we arrive the towns feel small and very uncrowded - I can't believe how few people there are about.  We've driven over the top of the Bogong High Plains and seen only 5 cars and 2 wallabies in nearly two hours of travelling - inconceivable for a pom!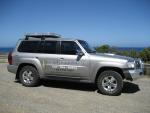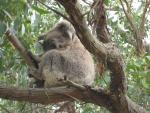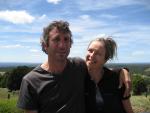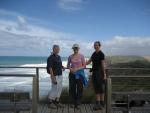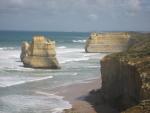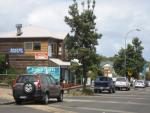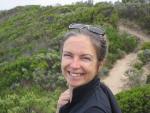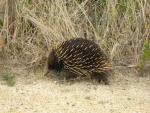 Views of the Great Ocean Walk, Port Campbell, Jackie & Mick and local wildlife spotted along the way
I've also been impressed by the range of food producers here in Victoria. On the coast down near the Twelve Apostles we visited two great artisan cheese makers, the Mouse Trap at Timboon and Apostle Whey Cheese at Cooriemungle but there was a local chocolatier too and a fine ice-cream maker all within a few miles of the stunning Great Ocean Walk. Near Jackie and Mick's home close to Bright I've seen a chestnut farm, the Bright Berry Farm and Mt Buffalo Olives who make a couple of delicious virgin olive oils - all small operations but offering high quality produce and seemingly well supported by the locals. At the other end of the scale, Mick has introduced me to one of his favourite Australian specialities - a hot meat pie from the servo dished up with ketchup and a carton of pink strawberry milk! I think I underestimated too the great Australian love affair with good coffee which must rival the Italian obsession. A tiny town with only one street can seem to have at least three coffee shops but the coffee has always been great.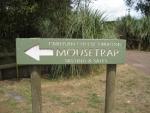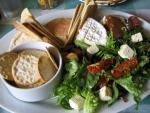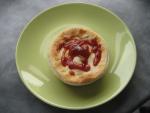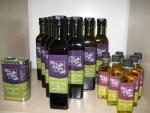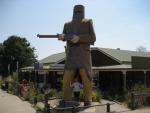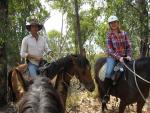 The artisan Mousetrap Cheese Cafe in Timboon & Mick's meat pie! The Mt Buffalo olive oil, Wallace's Cattlemen's Hut on the Bogong High Plains, Ned Kelly's statue in Glenrowan and me and Mick riding at Packer's in Angler's Rest in the heart of the High Country.
Best of all I'm loving the lingo. A few days of riding up in the High Country and life in north east Victoria has introduced me to some real characters and its great just to listen. I thought the English talked a lot about the weather but in Oz it seems you have to compare exact millimetres of rainfall very carefully. But everyone I've met so far has been amazingly friendly, welcoming and very easy-going, which is exactly how you imagine life over here to be.
So this pommy sheila is going to spend the rest of today on the deck.  Got my sunnies on, a chook for lunch and maybe after a smoko in the arvo I'll swing the billy or have a nice cold stubby. Life is good - bonzer in fact!
To join us and other Hedonistic Hikers in the coming weeks, see details of our Winemakers' Dinner, the King Valley Prosecco Road Hike and the Walking with Outlaws event coming up in March ...