A Bonzer Brit!
Submitted by admin on 9 Apr 2014
Chris Bell is one of our most dedicated followers of Hedonistic Hiking tours in Italy but this year, for the first time, he flew to Australia and joined our hikes on the Great Ocean Walk and in the Victorian Alps. We asked him for his first impressions ....
We loved the way you incorporated two Hedonistic Hiking tours into a month of travelling exploring Victoria and Tasmania.  Would you recommend this approach to other  travellers?
Unreservedly. Whether you choose to combine visiting relatives or take off to another part of the country it works well. I chose a fly drive to Tasmania as that was the best fit from the start/end points of the walks. You can also take some beautiful well signed walks around Cradle Mountain and Freycinet.  When you leave it is worth flying out from Sydney as a day or two there is a good investment.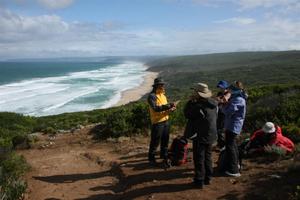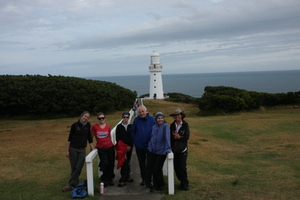 Did the Victorian landscape live up to your expectations?
Exceeded them. It was a great surprise. You stay in ski lodges that are set high up and the views and sunsets are beautiful. Walking the Razorback on a clear sunny day was a special experience. You could see forever.  As for the Great Ocean Walk, I have the beautiful 600 mile SW Coast path on my doorstep. The GOW is similar only writ large and with far less walkers. A continuous run of stunning scenery, seas and the cleanest air you could hope to breathe. The temperate rainforests were a very pleasant surprise as was the rolling farmland. Not quite as green as Devon, but not the stereotypical hot dusty environment I'd expected, and hardly a fly to swot!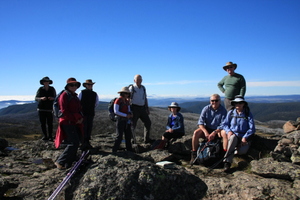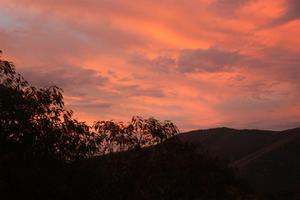 How did you think the food & wine compared to the Italian tours you have done?
Different and the same. It seems there is a strong Italian presence in Victoria and this is reflected in the types and quality of food available. So great wines, salami, cheese, organic vegetables, meat and fish are all part of the menu using good healthy Aussie ingredients. Then there is the added bonus that Mick cooks much of the food you eat!
Did you find the walking more or less challenging than in Europe?
On a par with the middle ranking walks run by Hedonistic Hiking. As always most days can be as short or long as you want to make them. As with any spectacular coastal walk the GOW undulates to varying degrees. Generally I would say that there are less sustained ascents than on the Italian walks.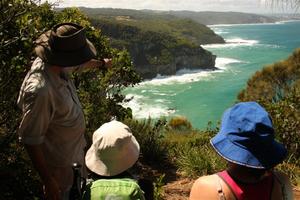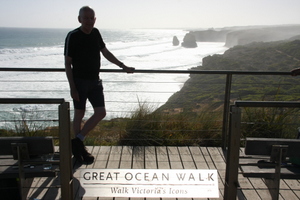 What were your personal highlights from the two hikes?
The ladies on both hikes who had never previously undertaken anything of this nature. They completed every inch of the way. You cannot put a value on the deep sense of satisfaction they clearly felt at the end. Achieving something you always doubted you could do is always a special experience.
And arriving at the end of the GOW on a gloriously sunny day to be met by Jackie with a cold glass of something appropriate! Looking inland we could see the Twelve Apostles visitor centre heaving with hordes of camera wielding tourists. We had the coast, the sea, the sky and the peace and solitude of the endpoint entirely to ourselves. Not something you want to leave.
What tips would you give to others coming to take part in our Victorian experiences?
Allow a few days at the start to get over the time difference. I stayed in Melbourne, which had enough to offer to fill my time. You are in the hills and on the coast and the weather can change. We only had a few brief, if lively, doses of liquid sunshine but you need layers. Otherwise the usual stuff. Make sure your boots are broken in and that you have proper weather proof gear.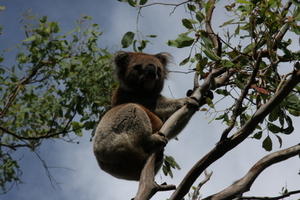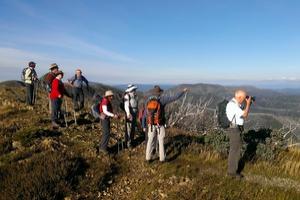 You had not visited Australia before?
No. I had always been put off by the thought of travelling 24 hours, only to then have to continuously keep flying for more hours visiting the iconic sites. It might have ticked some boxes but would not have given me any insight into the heritage and history of Australia, not to mention the local food and drink. If you find the Italian programme booked out it is well worth considering using these walks as the basis of a trip down under. And everyone was very kind. They only mentioned the cricket every other day!
Chris travelled with us on our scheduled Great Ocean Walk which in 2015 will run from 12th - 19th March and Hiking the Victorian Alpswhich next year runs 25th - 29th March, giving a few days to explore other parts of Victoria and/or Tasmania inbetween departures.