Autumn flavours: Gnocchi with Mushrooms
Submitted by HedonisticHiking on 29 Nov 2017
Entertaining over the festive period and looking for a little inspiration? This easy but satisfying recipe is a dish we learnt how to make with our wonderful Italian friend and cook Orietta and it really brings to life the flavours of autumn in Italy. This recipe serves 6.
Ingredients for the gnocchi
600g peeled floury potatoes
100g matured parmesan or pecorino cheese, grated
2 egg yolks 
150g – 250g plain flour (you can "feel" how much it needs)
Salt and freshly ground black pepper
A little semolina or rice flour, to coat
Ingredients for the sauce
450 grams of mushrooms - porcini or chestnut mushrooms would work best
Extra virgin Olive Oil
A good handful of flat-leaf parsley
2 cloves of garlic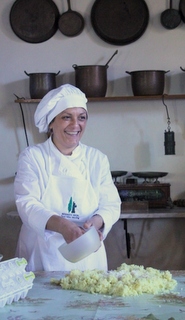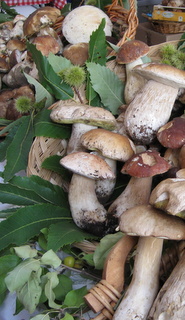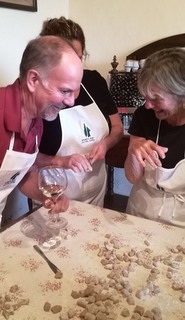 For the gnocchi, chop the potatoes into even-sized pieces, then steam until tender. Mash the potatoes or pass them through a sieve/mouli. Leave to cool.
Add 80g/2¾oz of the cheese and both the egg yolks, and season well with salt and freshly ground black pepper.
Add most of the plain flour and quickly work it into the potato. When the dough no longer sticks to your hands it is ready to work. Cut the dough into three or four pieces and roll each into a long tubular shape, about the thickness of your finger, and cut off pieces 2.5cm/1in long.
Roll each one into an oblong. As you go, keep the gnocchi on a tray, sprinkled in a little flour (semolina or rice flour are best as they will not be absorbed into the dough).
To cook the gnocchi, drop batches into a large saucepan of boiling water, taking care not to overcrowd the pan or the gnocchi will stick. The gnocchi are done when they float to the top. Remove the cooked gnocchi with a slotted spoon and toss in with the mushrooms.
For the sauce, clean and wash the mushrooms and then slice them. In a large frying pan heat 3 large spoons of Extra Virgin olive oil and add a generous handful of chopped flat-leaf parsley and two large cloves of chopped garlic. Let this fry for a minute before adding the mushrooms, with a good pinch of salt and freshly ground black pepper, and cook them in the pan for around 10 minutes, until the mushrooms are soft. You can add a little water if necessary.
If you want to add a seasonal twist you can make the recipe using a mix of chestnut flour and plain flour.  Happy cooking Hedonistic Hikers!
Many of our tours include cooking classes with Italian chefs and it is always rewarding to come back from a holiday with some hands-on experience of authentic regional recipes.  If you love cooking as much as walking then you should consider for a future holiday our Wilds of Abruzzo tour, Tuscan Harvest tour, France and Italy tour and Palio tour.