Turin's Café Culture
Submitted by admin on 6 Oct 2012
Whilst much of Italian life centres around the local bar, in Turin it is the city's café culture which keeps the population going. The city has a wonderful selection of places to eat, from focaccerias to pasticcerias, gelaterias to osterias but it is perhaps the most historic and beautifully preserved cafés from another era which give Turin its special character, elegance and flavour. Here are some of our favourites:
Al Bicerin - Piazza della Consolata
This little café is the birthplace of one of Turin's most iconic drinks - known as the Bicerin. It was invented over 200 years ago and Cavour himself used to come to this place to enjoy what is a dreamy mix of coffee, cream and cocoa served in a glass.  The café also sells its own mouthwatering selection of chocolates and biscuits in the tiny shop next door. There are lovely tables outside in this peaceful piazza.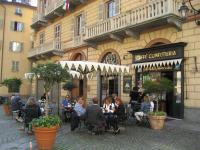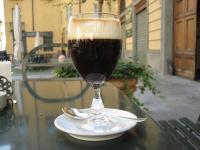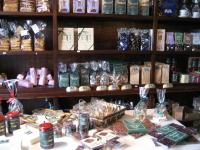 Mulassano - Piazza Castello
The wooden exterior of this little café looks onto the arcaded pavement surrounding the Piazza Castello. It was opened in 1907 and is completely decorated in the Art Nouveau style.  It is most famous for its wonderful sandwiches which come with well over 30 fillings, ranging from smoked duck breast to asparagus.  Delicious!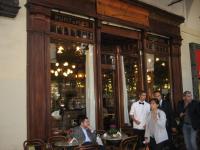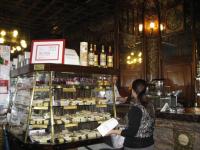 Pepino - Piazza Carignano
Next to the theatre on this stunning square is Pepino, in the same place it has always been since opening in 1884. Don Pepino was originally a Neapolitan but soon became a favourite of the Torinese theatre-going crowd who enjoyed his delicious ice-creams at the end of the evening.  In 1935 he invented an ice-cream on a stick known as the "pinguino" which is still just as good today and comes in a selection of mouthwatering flavours including vanilla, viola and menta! There are lovely tables outside with a view across the piazza.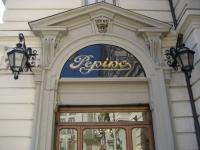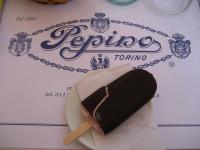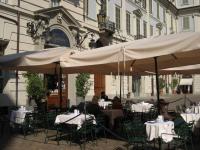 Baratti & Milano - Piazza Castello
Dating back to the late 1800s this café literally had the royal seal of approval bearing the crest of the House of Savoy and remains one of the most lavish and decorative cafés in the city. It has a long mahogany carved bar, crystal chandeliers, gilded mirrors and a marble floor.  It is truly an institution in Turin and sells a wide selection of chocolates and other sweet delicacies which you find for sale all over the city.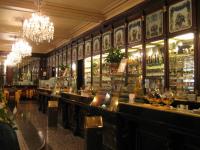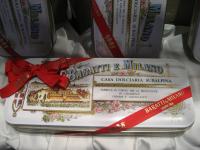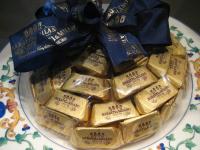 As we head up to Piedmont for our final walk of the autumn season in Italy, The Jewels of Piedmont, we will start and finish the tour in Turin, so anyone with time to spare in the city knows where they should be heading!