7 things you may not know about Tuscany
Submitted by HedonisticHiking on 10 May 2021
The one thing you probably do know about Tuscany is that it's one of the most visited regions in Italy, topped only by the Veneto, and also one of incredible beauty. Most visitors leave with memories of art-filled cities and medieval hilltop villages, and of landscapes of olive groves and vineyard-carpeted hills criss-crossed by cypress trees. These are such familiar images that even if you've never set foot in Tuscany, you probably still have some idea of what makes the region so special.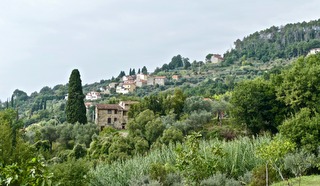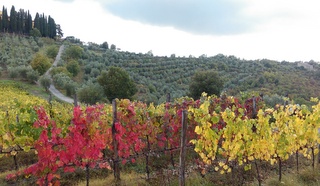 But if you have been lucky enough to holiday there, you'll know that time constraints make getting off the well-trodden path fairly challenging. We've been lucky enough to have lived in Tuscany and, after years of planning our own tours in the region, we've really got to know every nook and cranny. So while travel to Italy remains challenging for now, here are our own little Tuscan gems, guaranteed to whet your appetite for your next trip!
Is Florence the best place for art and culture?
When it comes to visual art in Tuscany, be prepared for an embarrassment of riches. While most visitors head for Florence, eager to visit cathedrals and churches crammed full of Renaissance art, nearby Siena is less crowded and every bit as lovely. First stop must be the Campo, Europe's most spectacular medieval square and home to the annual Palio horse race. After that, there are works by Donatello, Michelangelo and Pisano to explore in the Duomo, and piazzas and streets flanked by Renaissance palazzi.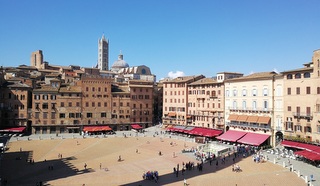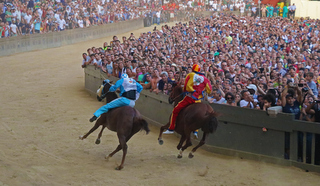 Which are Tuscany's prettiest hilltop villages?
The astonishing view of the iconic towers in the medieval hilltop town of San Gimignano is quite mesmerising – a very good reason for including it on one of our Lucca, Volterra and Elba tour! But we challenge you not to fall in love with nearby Volterra, one of the most charming walled Tuscan towns. Best-known for its Etruscan and Roman remains, extraordinary medieval ramparts and alabaster artefacts, the town is often overlooked by visitors to Tuscany.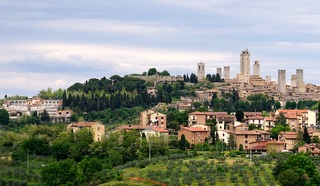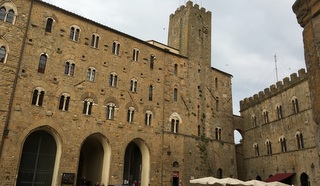 Tuscany has over 4,000 mountains
Most people associate hiking in Tuscany with gentle walks in the Chianti hills. In fact, the region has over 4,000 mountains, with the highest, Monte Pisanino, reaching just under 2000m. Fortunately, with so many to choose from, you don't need to be superfit and under 25 to appreciate the beauty of the region's mountains! We love walking in the Lunigiana region nestled between the Apennines and the Apuan Alps, and along stretches of the ancient pilgrim route known as the Via Francigena.  This is an area we explore on our Parma, Tuscany and the Ligurian Sea tour.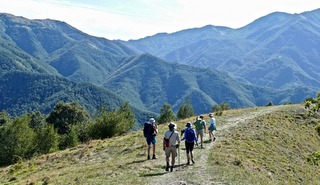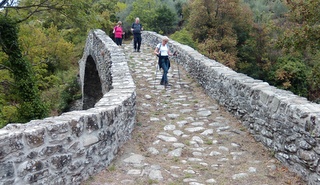 Tuscan food – from humble beginnings
Despite what many think, Tuscan food isn't just about expensive Bistecca alla Fiorentina. In fact most traditional Tuscan dishes are far more modest. The humble 'cucina povera' is still very much in evidence in Tuscany where bread features heavily in dishes such as 'panzanella' (summer bread salad with sun-ripened vegetables) and 'ribollita' (bean and vegetable soup served with toasted bread). Our favourite Tuscan dish? Well, it has to be 'pappardelle con ragù di cinghiale' – broad, flat ribbons of pasta served with a robust wild boar sauce!   On our Tuscan Harvest tour you can enjoy a fabulous cooking class with a charismatic local chef, and learn the secrets to making your own delicious pasta.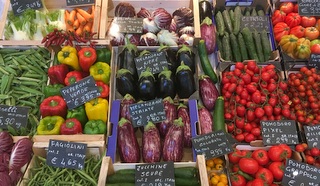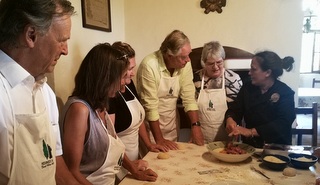 Is Chianti Classico the best Tuscan wine?
Wine is very much part of Tuscany's cultural identity. Chianti Classico is one of the best-known wines of the region and in the south of the region, Vino Nobile di Montepulciano and Brunello di Montalcino are icons of the wine world. However, you'll get a different picture if you head for Tuscany's coastal area where the tiny village of Bolgheri is fast becoming one of the region's most exciting wine-growing zones. Here, the superb, high quality wines, produced mainly with French grape varieties such as Cabernet Sauvignon and Merlot rather than the native Sangiovese grapes, have been awarded DOC status and are known as Super Tuscans.  If you'd like to have the chance to blend your own red, our Etruscan Trails in Central Italy tour includes a memorable visit to a winery in Montepulciano where this dream becomes a reality.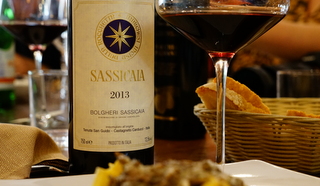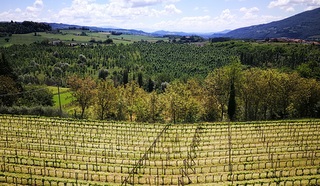 Where are the best Tuscan beaches?
As if art-filled cities, glorious countryside and mountains weren't enough - Tuscany is also blessed with beautiful beaches! The beach resorts in Versilia such as Viareggio, Camaiore and the rather glitzy Forte dei Marmi are the main crowd-pleasers. Arguably, however, the best beaches are in southern Tuscany, in the Maremma, where the coastline switches between rocky coves and powder-soft sand. Better still, follow the Italians over to Elba, one of an archipelago of seven islands, where the mood is distinctly understated but the beaches absolutely gorgeous.  Some guests on our Lucca, Volterra and Elba tour extend their trip by staying on Elba and spending more time exploring its unspoilt landscape and rich history.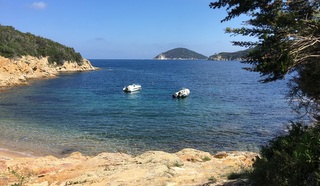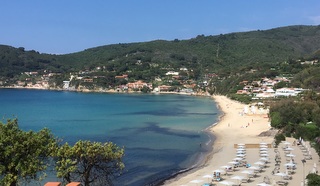 Horse blessings at the Palio di Siena?
Yes, it's true. The Sienese take their Palio festival so seriously that the horses are blessed before the start of the race. While the race lasts just one minute (3 times round the magnificent 'campo'), the ritual-rich festivities last for 4 days, including a spectacular parade and an al-fresco dinner in the streets of the city on the night before the race day.  Our Palio of Siena tour is always incredibly popular and books up fast, but we are always taking expressions of interest for future years so, if it's on your bucket list, then get in touch now!
Many of our Italian tours feature Tuscany and, as it is our home region when we live in Italy, we are particularly attached to it.  To see all our tour dates for 2022 follow this link and get in touch if you are interested in joining us.  At the moment we are not asking for deposits for 2022,  so you can reserve a spot with no concerns.