Exploring the High Country
Although perhaps best known for its winter and ski activities, the High Country in the summer months offers a wealth of things to do and see, and there are many reasons to visit and stay for a few extra days.  It's about a three and a half hour drive from the centre of Melbourne and a 90 minute drive from Albury airport just across the border in southern NSW.  Our Hiking the Victorian Alps tour, Alpine Walking Weekend, Sunset Dinners, and Hiking around Beechworth tours are all great reasons to lure you to this part of Victoria!
Outdoor Activities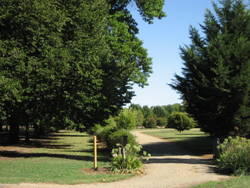 Cycling
Whilst we specialise in hiking, this area is a true mecca for cyclists of all ages and abilities. One of the best ways to see the area is to complete the Murray to Mountains Rail Trail which is Victoria's longest cycle track at 94km. It is relatively flat for much of the way and runs from Wangaratta to Bright via Beechworth, Myrtleford and Porepunkah. Many people like to take it slowly and stop along the way to visit the towns, wineries and points of historical interest. Bikes can be hired at either end of the trail.  For a more challenging ride, there is the 7 Peaks Challenge which gives riders six months to complete all 7 peaks at their own pace any time from October to April. You are issued with a passport which is stamped as each summit is achieved.
Mountain Biking
For cyclists with a taste for more extreme activity there is the Mystic Mountain Bike Park in Bright and there are also great trails in the Falls Creek area too.
Horse Riding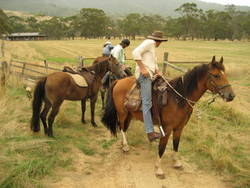 If horses are your thing then around Mansfield there are a number of operators offering everything from short rides to four-day horse-back adventures. At Mount Beauty and Anglers Rest too there are opportunities for horse-riding which is a great way to experience the eerie beauty of the Bogong High Plains.  Mick can, on occasion, be found guiding on horseback when he's not leading our tours on foot!
Paragliding
Based in Bright is a company offering tandem flights with an instructor or two-day full courses. This offers unrivalled views of the spectacular High Country mountains and valleys.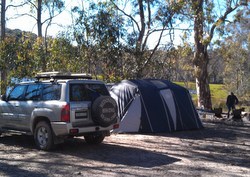 Fishing
Around Lake Eildon there are great opportunities for keen fishermen, with an excellent fly-fishing centre and also trout farms in the area. One of the best ways to stay here is to hire a luxury houseboat for a few days. There is also world-renowned trout fishing in the Kiewa valley, close to Mount Beauty.  The Blue Duck Inn on the Mitta Mitta river is another hot spot for keen fishermen.
Camping
If you really want to disappear into the wildnerness then there are myriad camping opportunities from the luxurious to the very basic. Mount Buffalo National Park and the Alpine National Park both have many options - see Parks Victoria for details.  We spent Christmas 2012 camping close to Lake Cobbler - the Blog tells more!
Yoga and Pilates
In Bright you can arrange for private yoga sessions in your accommodation at a time to suit yourself by contacting Kylie www.brightyogaspace.com.  Similarly you can enjoy a Pilates session at Mountain Pilates in Bright.  Bookings and payments are organised directly with the teacher of your choice. 
Food & Drink
Restaurants
There are many great restaurants in this part of North East Victoria and here are some of our personal favourites:
Elm Dining in Bright.  A new management team took over in Sept 2021 and we've heard great reviews. The only fine dining restaurant in Bright.
Tomahawks and Hometown in Bright. Great favourites of ours.  No booking policy but worth trying, the first for a bar and eatery and the second for pizza! 
Templar Lodge in Tawonga.  Excellent local, contemporary cuisine in the comfortable surrounds of an old Masonic lodge. Worth the drive or a taxi fare!
Sixpence Coffee, Bright.    Great for coffee, pastries, egg and bacon rolls and freshly baked bread
Reed & Co Distillery, Bright.   Head here for cocktails, gin and relaxed dining on fresh local produce
Provenance, Beechworth. In an elegant 1856 Bank building, this renowned restaurant offers innovative contemporary cooking.
Bridge Road Brewers, Beechworth. As well as a huge selection of beers from this micro-brewery they also serve great pizzas at lunchtimes from Wednesday to Sundays.
The Epicurean Centre, Milawa.  Part of Brown Brother's famous winery, this restaurant has been awarded one star in the Australian Gourmet Traveller Restaurant Awards.
Dal Zotto, King Valley. The Dal Zotto's Trattoria features an Italian-inspired menu of local seasonal produce, and you can taste and buy Prosecco and wine at the same time.
Christmont, King Valley. The Chrismont Restaurant is a dining destination blending contemporary King Valley winemaking with family hospitality, authenticity and flavour.
Mansfield Regional Produce Store, Mansfield. This rustic venue offers a great range of local produce and is a wonderful stop for breakfast, coffee or a light lunch of soups, baguettes and salads.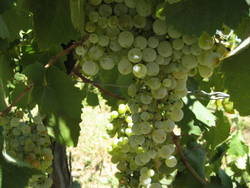 Wineries and Breweries
Our corner of North East Victoria has five chief wine-growing areas; Rutherglen, Glenrowan, the King Valley, Beechworth and the Alpine Valleys. Almost all the producers have Cellar Doors for tastings and sales and many offer cheese platters, light lunches or picnic and BBQ areas.  There are great micro-breweries too in Glenrowan, Beechworth, Bright and Mount Beauty.
Milawa Gourmet Region
As well as being home to the famous Brown Brothers' vineyards, the Milawa Gourmet Region has built a reputation for fine locally produced foods - not to be missed is the Milawa Cheese Company, Milawa Mustards and the region's Olive Shop.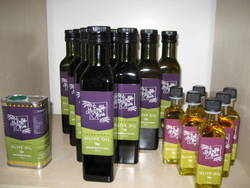 Another key draw to this part of North East Victoria in general is the great variety of farms offering fine quality produce, often on a small scale, but with delicious results.  The Ovens Valley alone has a berry farm, an olive oil producer, a chestnut farm and a venison farm. Beechworth boasts its renowned Honey Experience with its store and tour of the beehives and factory.
Local Markets
Bright: Make It, Bake It, Grow It - 3rd Saturday in month
Myrtleford Farmers' Market - 4th Saturday in month
The whole of Victoria in fact is bursting with wineries, breweries, gourmet food and fresh farm produce and you don't need to be in Melbourne to dine in some of the very best restaurants.
History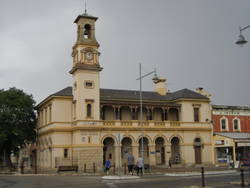 The Gold Rush
If its history you're hoping to uncover in this region then head first for Beechworth. The town's links to both the Gold Rush years and the infamous bushranger Ned Kelly are evident throughout, and the colonial style architecture and well preserved Court House, Town Hall and Post Office transport you back in time. Other towns in the region with important gold-mining history include Yackandandah, Bright and Omeo.  Of course along with the historical sites Beechworth has some of the best shopping in the area, some great places to eat and drink (see above) and many charming places to stay.
Ned Kelly Country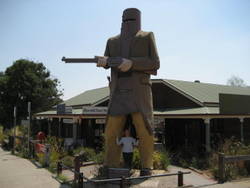 If you want to follow the story of Ned Kelly further you can visit Glenrowan where there is now a huge statue dedicated to this folk hero. Mansfield is a lovely town but perhaps most famous for being home to the three police officers killed at Stringybark Creek by the Ned Kelly gang and they are buried in the cemetary here.  Harry Power, who was credited with mentoring Ned in his early years, had a stunning lookout point on the back road from Mansfield to Whitfield which you can visit to see spectacular views of the King Valley.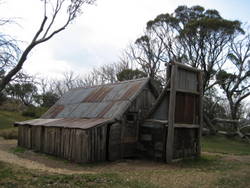 Cattlemen's Huts
Almost unique to the area of the Victorian High Country are the great number of Cattlemen's Huts - built as shelters by the stockmen in the late 19th century and early 20th century when the cattle were driven up to higher pastures in the warmer months. Each has its own particular character and usually an association with a particular family. Vulnerable to the elements they are today restored and maintained by an extenstive group of volunteers, keen to preserve this reminder of a harsh life in a demanding landscape, and can still be used for rest and shelter by walkers and visitors to the area.
Further afield ...
It goes without saying that if you have made the journey to Victoria from other parts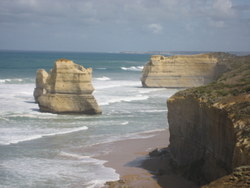 of Australia then a few days in Melbourne are a must.  And with a few extra days there are some great towns to explore from the gold mining centres of Ballarat, Maldon and Castelmaine to the Murray River oasis that is Mildura. For nature lovers there is the stunning coastline along the Great Ocean Road and the Twelve Apostles, beautiful Wilson's Promontory National Park, the glistening Gippsland Lakes and the famous penguins of Phillip Island.
For more information about a few days in Melbourne and Victoria visit the official regional tourism website.
Is it time you spent some time in the High Country?