Hiking the Victorian Alps
Highlights of the High Country
This tour starts and ends in the charming High Country town of Bright and explores the magnificent mountain scenery surrounding the ski villages of Falls Creek, Hotham and Dinner Plain. This alpine region itinerary blends our well-known passions for great hiking with the fabulous food and wine of north east Victoria. This is a challenging hike, with no van access at lunch, and equal to our Level 5 tours in Europe. First-time travellers to the area could extend their trip by adding extra days in Bright or exploring many of the High Country's historic towns, gourmet regions or wineries, and we would be happy to offer advice and ideas to make the most of your visit.   
We are a small team and do not run every tour each year.  There is no scheduled departure for this tour at this time.
What's included?
•    Two professional guides to look after your every need
•    Five nights' accommodation 
•    Five fully-guided hikes
•    Free transfers to and from Bright*
•    Fabulous dinners every evening with excellent local and award-winning wines
•    Exceptional picnic lunches
•    Breakfast on the final morning in one of our favourite local cafés
•    Comprehensive pre-trip information
*  If you need a transfer from Albury Airport to Bright, then Bright Taxis offer a good service.
Your Health and Safety
See our new protocols to ensure the safety and wellbeing of both our guests and HH staff.
Tour Highlights
Enjoy stunning mountain scenery 
Learn about the fascinating history of this remote region
Dine on fresh regional produce matched with award-winning local wines
Walking/Terrain
Shortest/Longest Day:  10.5km/23km
We walk on well-graded tracks in mountainous terrain.  The hiking is fairly rugged in sections so sturdy walking boots, with good ankle support, are recommended. Walking poles would be an advantage, especially on steeper sections.  The hikes on Days 2, 3 and 5 have no van access at lunchtime, so you need to be ready to walk the whole trail. On days 3 and 5 you will need to carry your lunch, a delicious selection of nutritious treats which will be prepared for you in a lunchbox. 
The weather in the mountains is prone to sudden changes so be prepared for varied conditions and have suitable warm layers and waterproof clothing.   We will send you a full kit list with packing tips before the tour.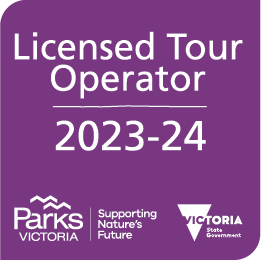 Accommodation
We stay in two different locations on this tour:
In Falls Creek: Altezza 1570 apartments and Diana Alpine Lodge*
In Hotham: Pegasus Ski Lodge
All rooms are either en suite or have private bathrooms opposite
*Solo travellers will stay in the Diana Alpine Lodge 
Bright is easy to reach from Melbourne by train to Wangaratta and then bus to Bright.  There are three daily departures and it is approximately a 4 hour journey.  Albury airport is the closest which sits on the border between Victoria and New South Wales, with easy connections from Sydney.  Anyone choosing to self-drive will find there is much to explore in this corner of Victoria and we are happy to supply ideas for spending extra days in the area.  Bright has a wonderful selection of places to stay and here we have more details of all the accommodations we recommend. If you choose to take a little longer exploring north east Victoria we have more ideas on what to see and do in our beautiful and historic part of Australia.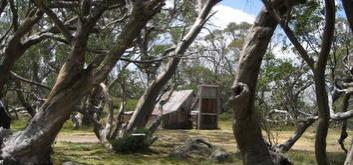 Learn more about our Victorian hikes