Barolo - City of Wine 2021
Submitted by HedonisticHiking on 4 Dec 2020
The little town of Barolo, which sits right in the centre of the Langhe hills in Piedmont, has been voted Italy's first ever City of Wine or Città del Vino for 2021. The town received the award from a national association that works to promote and protect the quality of Italian wine, and it beat six other locations in the running for this esteemed prize. To celebrate its new title, Barolo will be hosting a dynamic programme of events next year which will include exhibitions about the region and the history of wine-making in Italy, as well as a wide range of seminars and tastings.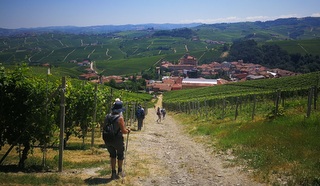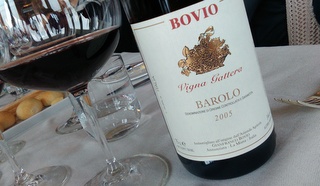 This is a part of Italy that we are truly passionate about and we have loved bringing our groups here since the very start of Hedonistic Hiking.  Along with the beautiful UNESCO World Heritage listed landscape of the Langhe hills, we are ardent fans of the nebbiolo grape which is native to this region and used in the production of the famous reds of Barolo and Barbaresco. Once called "the wine of kings and the king of wines" Barolo is made from 100% nebbiolo grapes and requires several years of ageing to produce its soft tannins and magnificent, complex bouquet.  It is a wine of great character and, although only a small percentage of the total vineyard surface area in Piedmont is planted with nebbiolo vines, the prestigious reputation of Barolo is recognised around the world.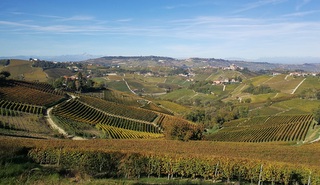 Our Jewels of Piedmont tour takes us to the heart of the Langhe hills and we stay in the gorgeous village of La Morra.  We hike through vineyards to Barolo where we visit the cellars of one of the local producers and, for the first time in 2021, we will make a stop in Pollenzo, the home of the University of Gastronomic Sciences, to visit the Banca del Vino. This unique wine museum is housed in a former Royal residence and offers visitors the chance to learn about and taste some of the best wines from all over Italy.
Interesting too is the fact that many Australian wine-makers are also now planting nebbiolo vines. Close to our home in Victoria, we see Billy Button, Dal Zotto and Ringer Reef all making nebbiolo wines and our Hiking around Beechworth weekend in March is a real celebration of this fantastic grape. Beechworth is a relatively small wine producing region but the quality of wine is very high and on a par with the best produced from Australia's other cooler climate wine regions. Beechworth Vignerons can claim to be producing some of Australia's finest examples of nebbiolo, along with chardonnay, shiraz and sangiovese.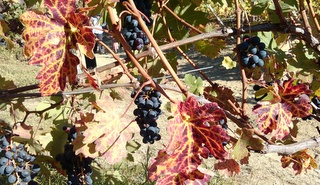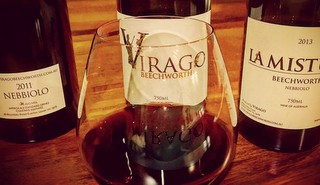 If you'd like to join us in Beechworth in March, or in Piedmont in October, then do get in touch!  If you are searching for a noble red to enjoy over the festive period then why not treat yourselves to a bottle or two of nebbiolo?