Enchanting Lake Orta
Submitted by HedonisticHiking on 22 Sep 2017
Right over on the Western edge of the Italian Lakes, where Lombardy meets Piedmont, lies the flawless and beautiful Lake Orta.  Much smaller than its closest neighbour Lake Maggiore, Lake Orta is tranquil, restful and has a picture-perfect island in the centre, Isola San Giulio.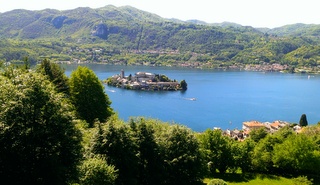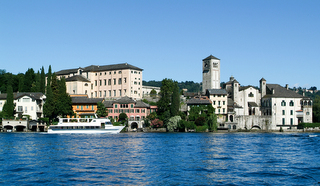 Traditionally Lake Orta has attracted less visitors than Como, Maggiore and Garda and retains an old-world charm and a peaceful serenity.  On its eastern shore lies the village of Orta San Giulio which is where we stay at the end of our Italian Lakes tour, in the elegant Hotel San Rocco. Here you find a charismatic jumble of cobbled streets, pastel-coloured houses and palazzos with flower-filled wrought-iron balconies. The two main piazzas open up onto the water with views directly across to the island, and are filled with cafes and interesting craft shops and galleries.  You can stroll around the shores of the lake on its promenade path or climb up to the Sacro Monte di Orta, a collection of some 20 chapels in a landscaped park above the town, each chapel decorated with frescoes and terracotta statues telling the story of the life of St Francis of Assisi.
A trip across the water from Piazza Motta to the island is easy, as boats leave every 15 minutes, and there you can visit the dominating 12th century Basilica di San Giulio or make a circuit of the island on foot, which takes around 20 minutes. There are a couple of shops, a restaurant and lots of peaceful spots for soaking up views of the lake.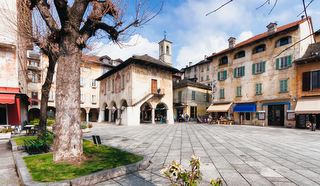 Lake Orta is not much more than an hour's drive from either Milan or Turin and is easily accessible from Milan's Malpensa airport. There is also a train station about 3 km out of town at Orta-Misiano. Lake Orta makes for a great place to extend and relax at the end of our Italian Lakes hike, or for anyone passing through Milan or Turin with a few days to spare.  In 2018 our tour will run twice, from 3-10 May and 13-20 September.