Italy's Finest Food Trails
Submitted by HedonisticHiking on 13 Sep 2018
Start looking into taking a food and wine holiday in Italy and the first thing you notice is the differences in cuisine between one region and another. With culinary traditions in Italy largely shaped by a region's geography, history and climate, a food and wine holiday in the mountainous Dolomites is going to be quite different to a culinary tour in Sicily! Factor in the presence of the mountains or the sea, of French or Austrian neighbours and the odd invader and you'll quickly appreciate why Italian food has such subtle variations. In fact when our guests ask us where to find the best Italian food, the simple answer is that there are wonderful specialities wherever you go, right down to a specific town or village.
One of the most enjoyable ways to track down these local differences is by exploring a region on foot. Discover some of the best food and wine in Italy as you embark on food trails that traverse vineyards and olive groves, mountain pastures, woodland tracks and coastal paths. Read on to learn more about five of our favourite food trails and culinary tours in Italy.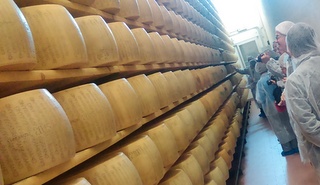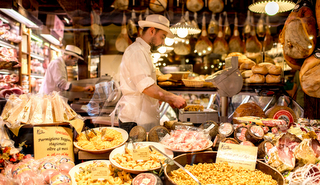 Hiking and gastronomy holidays in the Dolomites
Hike through the national parks and mountain villages of the rugged Dolomites and, thanks to the region's Austrian heritage, you'll encounter a very distinctive cuisine. Tortelloni sit side by side with knödel, and mountain cheeses, speck ham and, of course, strudel are served in rustic farmhouses and mountain refuges. Yet despite the hearty traditional cuisine, the Dolomites also has the highest concentration of Michelin-starred chefs in Italy which makes the region a great choice for a foodie holiday in Italy. Find out more about our Austria and the Dolomites tour.
Gourmet treats in Emilia Romagna
Famous for culinary classics that include parmesan, parma ham, mortadella, tortellini and balsamic vinegar, Emilia Romagna's leading taste towns include Bologna, Parma and Modena. When it comes to specialist food and wine tours in Italy, there's a heady selection on offer in all of these towns. But head out of town into the hills for wine and olive oil tastings and festivals celebrating chestnuts, porcini mushrooms and truffles. See our tours to Northern Tuscany and Ravenna and to Parma, Tuscany and Ligurian Sea for more information.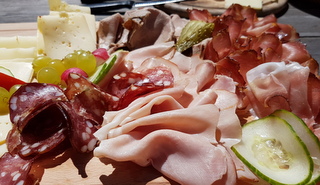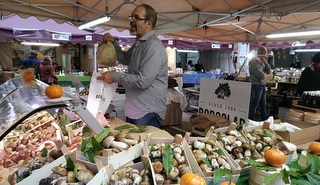 Saffron from the Abruzzo
The mountainous wilds of Abruzzo are one of the dozen or so saffron-growing areas across Europe, the Middle East and southern Asia. Considering that saffron is the world's most expensive spice, it's fortunate that just a little goes a long way and in the Abruzzo, the DOP L'Aquila saffron finds its way into everything from meat dishes to risotto. Other regional specialities include lamb skewers known as arrosticini, as well as a special variety of lentils from Santo Stefano di Sessanio. Interested in finding out more about this largely unexplored region of Italy? The Wilds of Abruzzo is an 8-night tour which includes a stay at the unique Hotel Sextantio 'albergo diffuso' in Santo Stefano di Sessanio.
Cucina povera in the Basilicata
Rustic and unpretentious, the simple cooking style that characterises food in the Basilicata is a reminder of the historic poverty and isolation of this region in southern Italy. Yet the sun-drenched fruit and vegetables, the rich meat and cheese and the delicious fresh fish on the coast in Maratea are all bursting with flavour. Local specialities include 'orecchiette' pasta, Lucania sausages and Senise peppers. Explore the food of the Basilicata on our Southern Italy tour.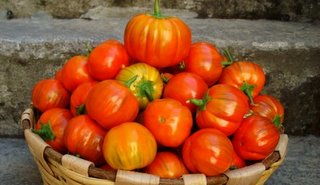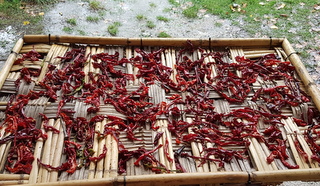 Pesto from Liguria
Liguria's most famous culinary export is pesto, but visitors quickly learn that this delicate basil-based sauce bears little resemblance to the packaged pesto sold worldwide. In Liguria, it's combined with trenette or trofie pasta, sometimes with green beans and potato.
Although veal and rabbit are popular options, the region's 300km of coastline means that fresh fish and seafood is more common - best enjoyed at a restaurant with a sea view along the stunning Riviera! For anyone interested in visiting Liguria, our Parma Tuscany and Ligurian Sea tour ends with a 2-day stay at Lerici on the Ligurian coast.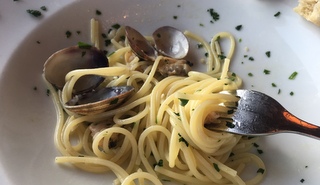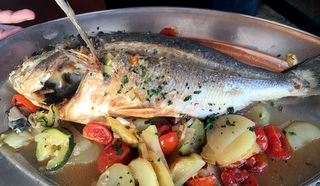 On all our tours we offer a variety of dining experiences, from small characteristic osterias to restaurants of renown and, on occasion, award-winning establishments with big reputations. We work hard to plan menus which celebrate the best local and seasonal ingredients and which showcase the traditions of the regions where we are hiking. We are often quite literally walking through the menu each day as we pass vineyards, orchards, waving wheat fields or fishing ports, and our time spent with cheese-makers or truffle-hunters truly helps to bring the regional menus to life.