Just 12km north of Sardinia, this French island has long dodged the attention of mass tourism, in spite of its glorious stretches of coastline and azure blue seas. Meanwhile, amongst outdoor enthusiasts who have discovered its varied terrain of mountain ridges, hilltop villages, dramatic gorges and glacial lakes, it remains a well-kept secret.
Its most stunning hiking territory is to be found in its wild interior, criss-crossed by cobbled mule tracks and dotted with shepherds' huts. This dramatic landscape is intersected by one of Europe's most spectacular hiking routes, the fabled GR20. Geography aside, the island is a reflection of its multifaceted history. From Carthaginians, Greeks, Etruscans and Romans to the French and Genoese, Corsica was passed from pillar to post, until it was conquered by France in 1769. The end result is a melting pot of traditions and a physical reminder in the form of megalithic archaeological sites, fortresses and several museums that retrace its history.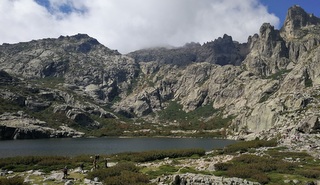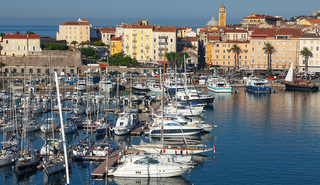 Highlights
Top spots for outdoor lovers are the five nature reserves and marine parks, with highlights including the white limestone Bonifacio Cliffs and the Restonica Gorge, the perfect place for a cooling dip.
When it comes to eating, Corsican food cherry-picks the best French and Italian traditions but is markedly unique in its offering. Pasta dishes, cured meats and cheeses, and soups and stews feature on many menus, but each with a distinctly Corsican stamp.
Corsican cuisine
In fact, the island's cuisine offers something for everyone, mixing the best of mountain and coast. Delicious charcuterie - dried mountain hams and figatellu (cured sausage with polenta made with chestnut flour) – features heavily inland, alongside wild boar casserole. Cheese is made from sheep and goat milk with the most characteristic include Brocciu, a whey cheese, and the much stronger goat milk cheese, Tommette de Chèvre.  Grilled tuna, sea bass and langoustines are typical on the coast. With excellent wine-producing conditions, there are nine AOC (appellation d'origine contrôlée) regions, producing Nielluccio-based reds and Vermentino whites.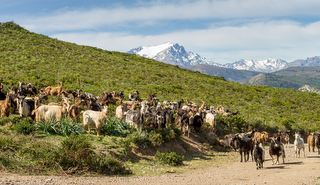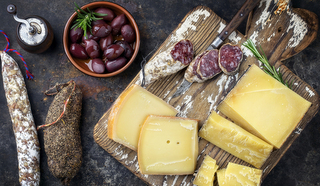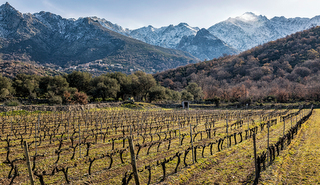 Towns and villages
Principal towns include Bastia with its picture-postcard old port, Ajaccio, Calvi and Porto-Vecchio which has a lively marina. Corte, the former capital of Corsica, is in the centre of the island, with a charming cobbled historic centre and spectacular setting amongst granite peaks. Piana is also worth visiting, both for its location overlooking the Calanques de Piana and for its Baroque church with typically Corsican frescoes and paintings.
Things to do
If you're looking for some beach time, head for Palombaggia, and the gently curving Santa Giulia beach, both near Porto Vecchio. In the north of the island, Saleccia is a one kilometre stretch of bleached white sand. For theatrical vistas, don't miss the red granite formations of the Calanques de Piana. Take time to leisurely explore the atmospheric narrow streets and alleys of Bastia old town and the charming harbour.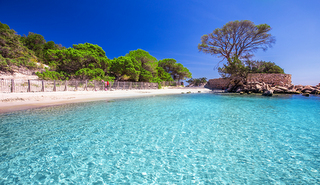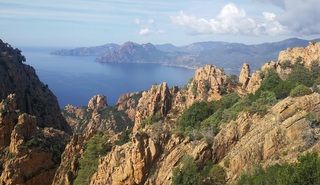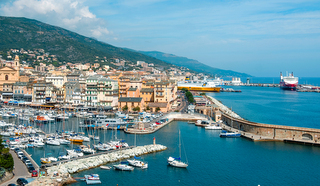 Holidays in Corsica
Our Island of Corsica tour travels from Bonifacio in the south to Bastia in the north, incorporating several of Corsica's most dramatic coastal areas and its impressive granite interior. It runs immediately after our Heart of Sardinia tour for anyone who wants to explore both islands on the same trip.
Getting there:
The island's main airports are in Ajaccio and Bastia, with smaller airports in Figari and Calvi. Alternatively, you can get to Corsica via ferry connections from Olbia in the north of Sardinia, or from a selection of ports in mainland France and Italy. Find more information on Corsica from Visit Corsica.