Prosecco
Submitted by admin on 11 Nov 2012
A glass of crisp chilled sparkling Prosecco is one of Italy's best-loved aperitifs and, in recent years, it has gained a huge following in other parts of the world too. President Obama is said to have celebrated at his inauguration dinner back in 2009 with many bottles of Italian Prosecco!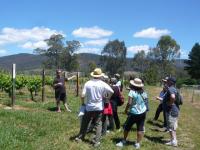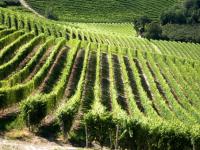 Native to the Veneto region north of Venice, the white grape itself used to be known by the name of Prosecco but recent changes to wine regulations means that it is now necessary to call the grape variety Glera. This it to prevent the name Prosecco being used for wines made outside the specified zone of production in the same way that the French fought to protect the name of Champagne. The heart of the production area is the territory around the hills of Conegliano and Valdobbiadene where the wines carry the DOCG classification.
There are three types of Prosecco within the DOCG designation; Tranquillo which has little or no carbon dioxide, Frizzante which is semi-sparkling and Spumante which is sparkling. The wine has a pale straw colour with faint floral and fruity scents and a light, fresh flavour.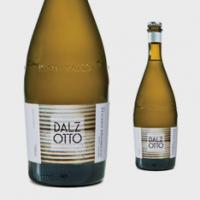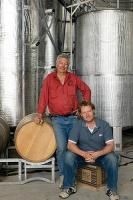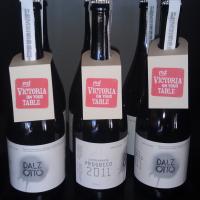 In Victoria's King Valley the Dal Zotto family winery was the first to plant this grape in Australia back in 1999 and now the area, which does so well with other Italian grape varieties, is developing a real reputation for these sparkling wines. Today Dal Zottos have 10 hectares of Prosecco vines and produce some 60,000 bottles per year. However the Italian regulators are unhappy with the rise of this competition and have declared that if the Australian wines are exported to Europe, they must carry the name of Glera on the label and not Prosecco.
In conjunction with the Dal Zotto winery we have two fabulous day walks planned for the new year offering the chance to learn much more about the wine production and of course to taste the results. A gentle 6 km walk through the wonderful landscape of the King Valley finishes at the winery with a private tour, a tasting and deliciously indulgent lunch.
Prosecco of course can be enjoyed on its own as an aperitif, but it also stands up well against many dishes and can be mixed to make delicious cocktails - one of the most famous being the Bellini from Harry's Bar in Venice - a blend of Prosecco and fresh peach juice. Totally irresistible!