Chianti Rufina
Submitted by HedonisticHiking on 11 Jul 2017
Chianti Rufina is one of the seven subzones that fall under Italy's famous Chianti DOCG. The wine-growing area is one of the smallest in Chianti, concentrated in the foothills of the Apennines to the east of Florence. The vineyards have a more continental climate and higher altitude than other Chianti areas, rising up to 500 metres above sea level. At night the vines are cooled by the mountain winds ensuring the grapes have excellent acidity.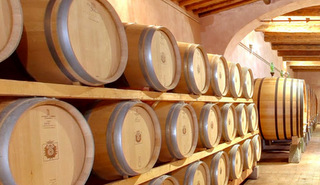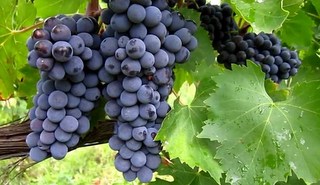 There are five districts: Rufina, Dicomano, Londa, Pelago and Pontassieve situated along the valley of the Sieve river, which rises in Emilia-Romagna and flows into the Arno. Many old aristocratic estates in these areas are still making wine and its quality was recognised by Cosimo III of Florence as long ago as 1716. Today Chianti Rufina is still held in high esteem. Some say it lacks the power and body of a Chianti Classico, but this fragrant red is highly regarded for its fruit, elegance, structure and ageing potential. Like all Chianti, it must be made of at least 70 percent Sangiovese grapes, with the remainder made up of other varieties such as Canaiolo, Colorino, Cabernet Sauvignon or Merlot.  Producers are allowed to follow the old Chianti  recipe of adding no more than 10 percent white grapes, although this is rarely done today.
The wine cannot be released before 1st June following the harvest, while Riservas require two years' ageing, including 3 months in the bottle.
Our new tour for 2018 explores these foothills of the Apennines, in particular the Mugello valley, through which the Sieve river flows, and we will be tasting these excellent wines as we hike through the enchanting landscape. The tour will run May and October and is already garnering much support from long-standing Hedonistic Hikers, so get in touch soon if you are interested!