The best holidays in Italy for solo travellers
Submitted by HedonisticHiking on 8 Aug 2018
The number of people taking a solo holiday each year continues to rise. While many of these are taking once-in-a-lifetime adventure tours, special interest trips such as solo walking holidays are fast becoming a popular option. The simple fact is that if your friends or partner don't share the same interests, it makes sense to holiday with people who do! 
So why is a guided walking holiday such a good option for single holidaymakers and is it the right choice for you? While most of our walking holidays are in Italy, they vary enormously from one region to another. To help you choose the right one for you, we've outlined some of the things to consider before you book and some of the benefits of this type of holiday. 
Make new friends with like-minded people
The thought of taking your first singles walking holiday can feel rather like stepping off a cliff but, rather than a solitary experience, most of our guests find it quite empowering. However, once you've decided on a solo experience, you need to think carefully about whether you want to holiday exclusively with other singles or if you prefer a mixed group. Our groups are fairly evenly divided between singles, couples and groups of friends, all with a shared interest, so there's always someone to chat to while you walk.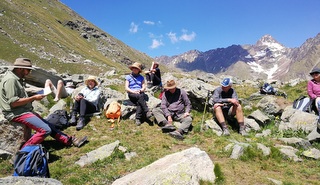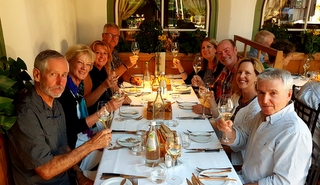 In addition to the walking, our hiking holidays in Italy are gastronomic experiences, packed with gourmet picnic lunches and fabulous dinners in the best restaurants we've discovered in each region. For all our holidaymakers, mealtimes are a place for lively conversation while you linger over delicious food and wine. 
Leave the planning to someone else 
One of the biggest advantages to taking an escorted walking holiday is the knowledge that someone's there to do the organising. Walks are carefully planned to take in the best routes and views, transfers taken care of and restaurants chosen and booked to ensure a culinary thrill-packed holiday. As our holidays are completely fully-inclusive, everything is paid for before you leave – right down to the cappuccino stops!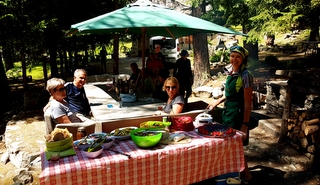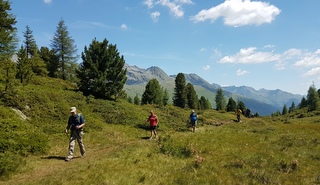 Hiking or cultural attractions? 
Consider also what makes you happiest on holiday. There's nothing worse than being bussed around tourist sights if you'd rather be climbing a mountain; equally, extreme hiking in the Dolomites when you'd prefer to be gazing at art treasures may not be your first choice of holiday. Our holidays are designed to combine both, with itineraries that blend hiking in Italy with exploring out-of-the-way villages and seeing a selection of the fantastic sights that you'd get to see on some of the best guided tours of Italy. Choose a tour that suits your walking ability level and allows you to indulge other interests such as a cooking class, wine-tasting or sightseeing.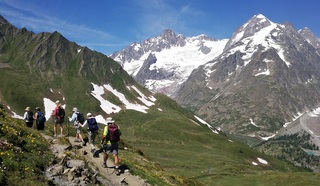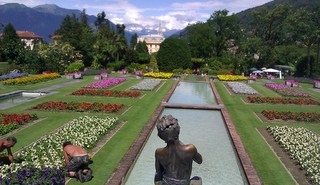 New challenges and goals 
Join a guided group walk and the chances are that, encouraged by fellow walkers and spurred on by breath-taking views over spectacular landscapes, you'll challenge yourself to walk that little bit further. 
Luxury or basic? 
Do you like the idea of ending a day's hiking with a luxurious bath or an indulgent spa treatment? As a solo holidaymaker, check the small print on single supplements, whether your room is en suite and what sort of hotel you'll be staying in. Our holidays are designed to offer a luxury walking holiday experience with accommodation in high quality independent hotels, some with spas, and with en suite double rooms for all our solo travellers.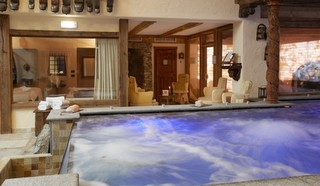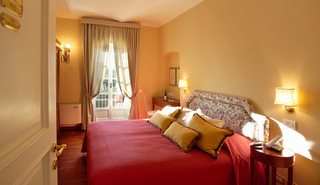 See a full listing here of our dates and tours for 2019.  If you are travelling alone, and have never hiked with us before, please get in touch as we would be more than happy to answer any of your questions. We hope to welcome you on a tour soon!