Best Hiking Accessories
Submitted by HedonisticHiking on 8 Jun 2023
When you are joining a walking holiday for the first time you will doubtless think about well-fitting walking boots, and comfortable walking trousers/shorts and shirts. We have lots of helpful information on our Kit Page about what to wear and how best to travel light. But don't overlook these additional accessories which will make your hiking experience even more comfortable and enjoyable.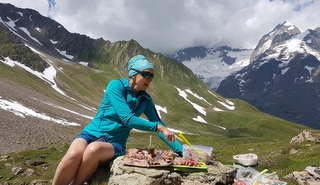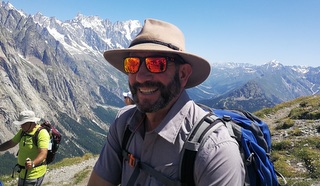 Best headgear for walking
Protecting your head from the sun whilst hiking is paramount and broad-brimmed hat or cap is excellent for this.  It sounds strange if you are holidaying in Italy in summer months but we often advise packing a woolly hat too, especially on high altitude trails, as mountain weather can change in a second and sudden temperature drops are quite common.  We are also big fans of Buff neck tubes, which can absorb sweat when walking in the heat, and warm ears and necks on cooler days.  We have a supply in our vans which can be purchased on the tours. Always remember to pack sunglasses to protect your eyes from the glare and lip salve is really important to help keep your lips hydrated.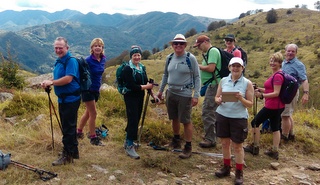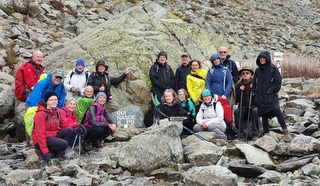 Best apparel for walking
Modern thermal layers and fleece tops are brilliant for insulating the body, and layering up gives you ultimate flexibility in sudden temperature changes. Many modern fabrics also include built-in SPF factors and moisture-wicking technology for warmer walking.  One of the few things we can't control on our tours is the rainfall, but having a good waterproof jacket and over-trousers allows you to happily continue walking. Buy a quality jacket, eg Gore-Tex, which will be both watertight and breathable, with a hood.  Remember the words of Sir Ranulph Fiennes: "There is no bad weather - only inappropriate clothing!" Gloves are also important, especially if you're on a more mountainous trail, as cold, wet hands make you uncomfortable and cannot grip the hiking poles so effectively.
For your feet, buy genuine hiking socks which have cushioned soles and invisible seams to minimise chafing. If blisters are a problem, many people try a thin inner sock so that the socks rub against each other and save your skin from discomfort.  Our go-to treatment for painful blisters is Compeed gel plasters which are designed to form a protective cushion over the blister. They provide instant pain relief and fast healing conditions. It's worth investing in a pack - although we always have a good supply in our first aid kits!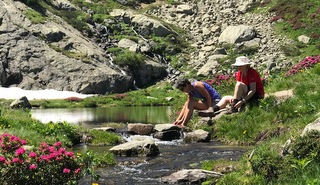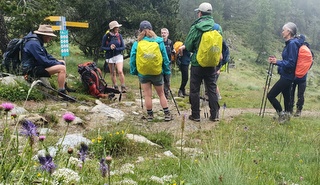 Best accessories for walking
Hiking poles can be a real help over rugged terrain and steep ascents and descents.  Read our recent Blog on Hiking with Poles to find out more .  Quite a few of our itineraries have opportunities to dip your toes into lakes, rivers or the sea, so a mini quick-drying towel is a really good addition to your rucksack. On our European tours we give you BPA-free plastic 700 ml water bottles to keep at the end of the tour, but lots of people prefer to hike with a water "bladder" with a drinking tube worn in their backpack. You can also buy soft roll-up water bottles for especially long days, which will take up no space when not full of water.  A small bottle of anti-bacterial hand gel is always a good idea, especially if you're snacking along the route. Rain covers for rucksacks are very helpful on wet days, although they are not 100% waterproof. For particularly valuable items you can protect them with a Dry Bag inside your rucksack, and all good outdoor equipment stores stock these. We also supply you with folding sit mats so that lunchtimes can be dry and comfortable.
We are always contactable if you have any questions about packing for the trip you are booked to do, and we're always happy to answer your questions.  Feel free to get in touch!  Happy hiking!