Victoria's Stunning Ocean Walk
Submitted by HedonisticHiking on 15 Mar 2018
We have specialised for over ten years now in tailor-made hikes for small private groups (minimum 8 people) along the Great Ocean Walk, Australia's world-famous coastal trail which is a three-hour drive east of Melbourne.  The route starts in Apollo Bay and continues westwards for 100 km towards the Twelve Apostles, close to Port Campbell. It goes without saying that our Hedonistic version of this iconic walk combines stunning hiking with fabulous lunches and dinners showcasing delicious local produce: freshly-caught fish and seafood, locally reared meat, hand-crafted cheeses, and fresh fruit and vegetables all matched with fine wines from the region and traditional beers. As well as dining in a Chef Hat restaurant near Apollo Bay Mick, who is a trained chef, also cooks in the evenings producing gourmet feasts to keep all the hikers well-nourished along the way.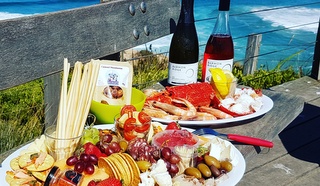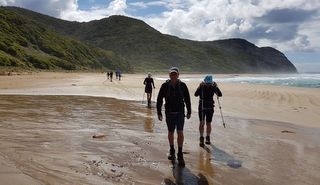 We can work with each group to find the right accommodation to suit different budgets and requirements, but we always search out comfortable cottage-style places close to the trail and with our support vehicle we can drive to the start and finish of the walks each day, so that the route becomes continuous.  Our standard route takes seven days but we can tailor the walk to make a five day version if required.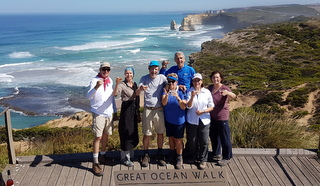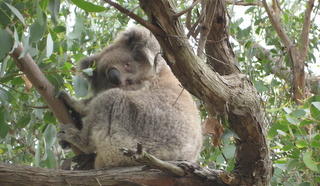 The hike works really well any time from November to April, although the school holidays (Christmas till late January) are generally very busy on the coast. We recommend early December or March/early April as ideal times. The hike is fully-escorted and the landscape is surprisingly varied as the trail follows rain forests, fertile grazing land, towering gum trees and deserted beaches.  It is very common for us to run into a few locals too: koalas, wallabies or echidnas!  Equally fascinating is the history of this "Shipwreck" Coast and we visit the lighthouse at Cape Otway, which is the oldest surviving on mainland Australia, and learn about the fate of those who sailed in Loch Ard Gorge.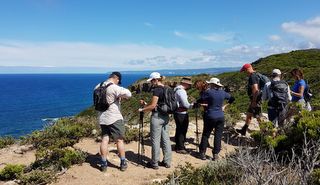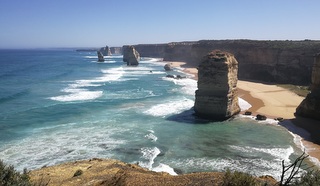 If you have 8 friends who would like to complete this unforgettable hike then please get in touch soon so that we can secure dates for next year. Pricing will depend on final numbers in the group and the accommodation selected, but we are more than happy to discuss this if you have an appetite to complete one of the greatest ocean walks of all!