Booming Ballarat
Submitted by HedonisticHiking on 6 May 2021
Our new tours in the Grampians in central Victoria start and finish in the town of Ballarat, a destination well worth exploring for a day or two at the start or end of the trip. With its renowned wineries and exciting restaurant scene, Ballarat is now an established foodie destination with everything from popular cafes to high-end dining. The legacy of the gold rush is still evident in the town's magnificent architecture and today the tree-lined streets are filled with shops stocked with boutique clothing, books, homewares and crafts. Here are some of our top recommendations for things to see and do.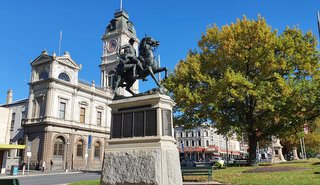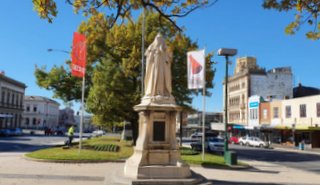 One of Ballarat's most popular tourist attractions is Sovereign Hill.  It's an open-air museum telling the story of Ballarat's gold-rush era in the 1850s, featuring 60 historically modelled buildings and a team of staff dressed in period costume. You can do everything from panning for gold in the diggings creek to watching the multi-million dollar sound-and-light show 'Blood on the Southern Cross', which depicts the 1854 Eureka Uprising. This is an evening performance shown on Saturday nights. Sovereign Hill has lots of different places to eat and there's even a four-star, on-site accommodation.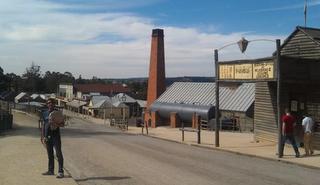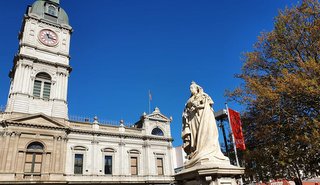 The Art Gallery of Ballarat is the largest and one of the most historic regional galleries in Australia. Located in the heart of Ballarat, the heritage-listed building, one of the oldest purpose-built galleries in the country, has evolved to accommodate its expanding art collection and now includes a range of spaces from elegant 19th century rooms to stunning contemporary additions.
Lake Wendouree is an urban lake lying to the west of the CBD which was first used recreationally in 1864. Since then, it has hosted events in the 1956 Olympic Games and the 2014 World Masters Rowing event. Today, the lake offers a variety of activities including the 6km (3.7 mile) Steve Moneghetti walking and cycling track. The Ballarat Botanical Gardens are also situated at the lake. The gardens are more than 150 years old and feature mature trees, a modern conservatory and the Ex-Prisoners of War Memorial. Look out for the Prime Ministers Avenue, which features bronze busts of every PM since the Federation. There is also a collection of 12 marble statues from Italy donated by Thomas Stoddart in 1884, carved from the famous Carrara marble.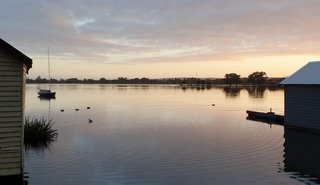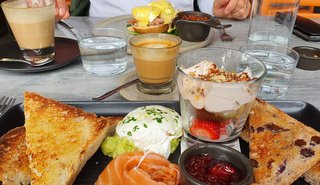 When you need a break from sightseeing, here's where you might head for next: 
Fika Coffee Brewers
Located in a plum position in central Ballarat, this atmospheric little spot does a great line in brunch. It has a clean Scandi-style interior and serves great coffee alongside an interesting selection of menu items. Yellow Espresso is another cafe offering a similar ambiance with great coffee and menu ideas.
Websters Market and Cafe
This a slice of caffeienated paradise in country Victoria, offering expertly brewed coffee alongside gourmet brunch delights.  We love breakfast here!
Moon and Mountain
A lively and modern space along the lines of the hawker dining bars of South East Asia, Moon and Mountain is one of the city's hot dining tickets and open for lunch, dinner and late-night drinks. Choose from a seasonal share menu with an Aussie twist and look out for cocktails made with wonderful fresh ingredients. 
Underbar
Located within Vera Hotel on Sturt Street this 14-seat fine-dining restaurant has a Chef's Hat. It opens only on Friday and Saturday evenings to serve a seasonal tasting menu showcasing local produce. The chef Derek Boath has worked in some of the world's top restaurants and ensures each sitting is an immersive experience for lovers of fine-food.  Reservations open on the first day of each month and get snapped up quickly.
Forge Pizzeria
A long-time Ballarat favourite, Forge Pizzeria is a winner every time. It is based in an old heritage building where exposed brick walls suit the ambience of its roaring wood-fire oven. Perfect for tasty pizzas and heaps of pasta dishes and salads to choose from too.
Meigas
Meigas is an authentic tapas bar in the heart of Ballarat, with all the flavour and atmosphere to match. Order share plates of everything and wash it down with Spanish wine or beer. One of our personal favourites.
Ragazzone
Modern Italian cooking and wine, enjoyed by Jackie and Mick in 2022. Recently awarded Chef's Hat.  Located at 319 Mair Street, but only open for dinner Wed-Sat and lunch Fri-Sat.
Mr Jones
Mr Jones is Damien and Danielle Jones's third restaurant bringing together their combined experience from a Michelin restaurant in London to their hatted restaurant in Ballarat, Catfish. Contemporary Asian cuisine, shared dining, relaxed, fun, approachable, every day dining.  Another of our personal favourites.
Mitchell Harris Wines
In 2011 winemaker John Harris and business partner, Craig Mitchell, took over an abandoned 150 year old workshop, gave it a good face-lift, and created the Mitchell Harris Cellar Door and Wine Bar. It's a place where they share their love of winemaking and all good things to eat and drink with both locals and visitors to Ballarat.
The Pencilmark Wine Room
A curated selection of best seasonal local and international wines.  Open from 4 pm weekdays and from 12 pm Sat and Sun.  Drink in or take away. 3 Doveton Street.