Visit Eataly to Eat Italian!
Submitted by HedonisticHiking on 6 Jan 2022
Founded in 2007, Eataly was born from Oscar Farinetti's idea to gather high-quality food at sustainable and reasonable prices for all, celebrate Italian biodiversity, and create an informal, natural and simple place to eat, shop and learn about food, all under one roof.  The first branch we visited was in Turin well over ten years ago, and we have witnessed with interest the increase in outlets across Italy since, from Rome to Florence, Bologna to Trieste.  The staff in Eataly are totally in love with food, and their passion permeates the experience of visiting one of their magical and mouth-watering branches.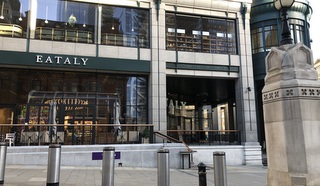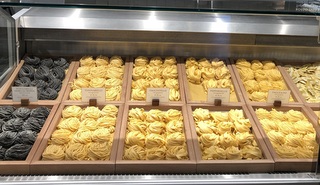 A recent trip to London enabled us to visit the first UK store in Broadgate, just close to Liverpool Street Station, which opened in April last year.  As well as several bars and dining areas within the huge emporium you can shop at Il Caseificio for freshly made mozzarella, La Macelleria for sustainably sourced meat, La Pescheria for fresh fish and seafood, La Panetteria for delicious handmade breads and focaccia baked daily in the wood-burning oven and La Pasticceria for handcrafted pastries, cakes and sweet treats.  There is also a wide selection of dry pasta goods, sauces, olive oils and vinegars and the UK's largest selection of Italian wines on offer with over 2,000 labels.  On the outside dining terrace there is even an Aperol Spritzeria, offering a selection of classic Italian spritz as well as cocktails.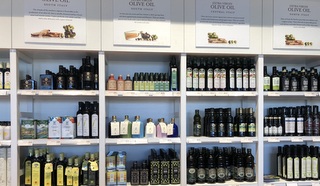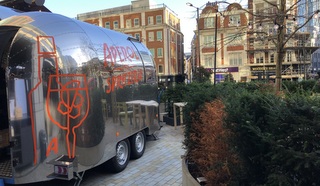 Eataly has expanded recently across the US and currently has stores in New York, Boston, Chicago, Los Angeles, Las Vegas and Dallas, and around the world you can now find Eataly in Moscow, Stockholm, Seoul and Japan.
If you have plans to travel in Italy then the city of Bologna plays host to Eataly's FICO World. Billed as "The World's Largest Agri-Food Park" the site has 22 hectares of fields and stables, 40 farming factories, 45 restaurants or eating stations and a market space.  The aim of the park is to celebrate the time-honoured traditions of the Italian kitchen and to educate the younger generation about the provenance of ingredients, the care of livestock and the challenges which lie ahead in feeding the global population.  If you are interested in Italian food then this is well worth a visit.  If you can't get to Italy but will be in London or one of the US cities listed above, then try to make time to call in and get tasting!  We love shopping here and think you will too.