A Triumph for Truffles
Submitted by HedonisticHiking on 4 Mar 2022
The art of truffle hunting and extraction in Italy has been recently added to UNESCO's Intangible Cultural Heritage list, which aims to celebrate and preserve important cultural practices.
The tartufai - truffle hunters as they are known in Italian - first put their bid in to UNESCO eight years ago and they finally made it onto the list at the very end of 2021.
Their skills have been shared down the generations for centuries and it is a tradition which is very important to rural and mountain areas right across the peninsula.  There are two elements to the story - the first being the ability to identify areas where truffles grow. This involves the careful training of truffle dogs, who work together with the tartufai to unearth this highly-prized bounty. The second element is knowing how to extract the truffle from the earth without damaging it or disturbing the soil conditions, and it is this respect for the area's ecological balance and plant biodiversity that ensures the regeneration of the truffles for future seasons. Many attempts have been made to grow truffles commercially, but none has succeeded.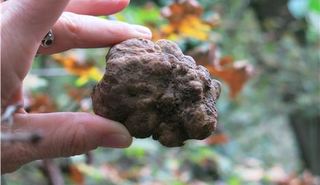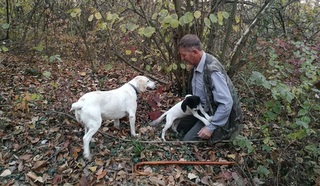 On the same Intangible Cultural Heritage list in Italy are transhumance, the seasonal droving of livestock along migratory routes in the Mediterranean and in the Alps, the art of the Neapolitan 'Pizzaiuolo'  and traditional violin craftsmanship in Cremona.
Some of Italy's most sought-after truffles are the famous white ones from around Alba in the north west region of Piedmont, and the 2021 season saw record prices for this tartufo bianco being achieved.  On our Jewels of Piedmont tour in October we have the chance to walk out with professional truffle hunter Marco Varaldo and his dog, and of course to taste this gastronomic treasure in the one of the area's best restaurants.  This tour closes our Europe season for 2022 and runs from October 21- 28. 
This little film, made by Associazione Nazionale Città del Tartuffo (ANCT), gives a fascinating insight into the magical world of the truffle hunter.  You can view it here.