Piedmont's prized truffle
Submitted by HedonisticHiking on 9 Nov 2017
If you have not travelled in Piedmont, in north west Italy, you might not be aware of one of the region's greatest culinary treasures: the prized white truffle of Alba. This famous fungus, or tuber magnatum pico to give it its latin name, has an irregular shape with a pale yellow or ochreish outer layer. Inside the flesh has tiny white veins and it can vary in colour from milk white to dark pink through to brown.  White truffles are collected in a short season from late summer to early winter. What makes them so rare is that the truffle only grows wild, among the roots of specific trees and, in spite of many attempts, has never been successfully cultivated.  Recent hot, dry summers and drought conditions have reduced the quantity of white truffles, which has consequently sent the prices soaring.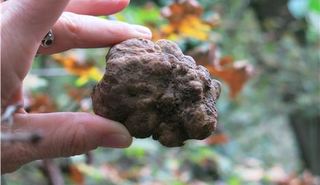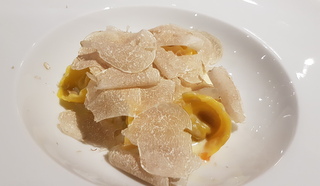 Alba's white truffles are nowadays most often sniffed out by trained truffle dogs. Truffle pigs were used in the past but the intense earthy aroma of the tuber meant that they would frequently eat their find! White truffle is a seasoning and should always be eaten raw, never cooked. It is perfect sliced at the table over a fresh egg pasta like tajarin, or over fried eggs. A special truffle slicer is required with a fine blade. Fresh truffles should be wrapped in paper towel and stored in a sealed glass container in the fridge but consumed within a week.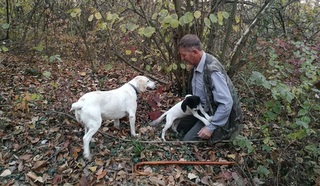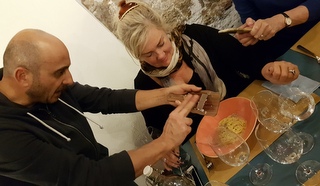 The small town of Alba in Piedmont plays host to the annual White Truffle Fair which happens each year in October and November. Truffles are traded not just between locals but internationally, as consumers, philanthropists and chefs from around the world bid for the tartuffi bianchi at an auction which is the highlight of the Fair. The proceeds of the auction go to different charitable projects and, in 2017, the winning bidder for the biggest truffle was from Hong Kong, and paid €75,000 for a truffle weighing 850 grams. The average price in 2017 for 1 kg of white truffle was equal to €6,000, the highest average price ever reached.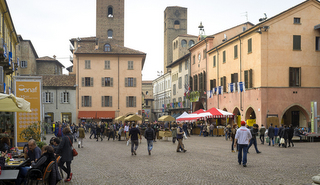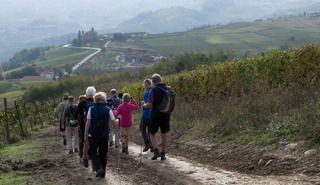 On our Jewels of Piedmont hike in the autumn we walk out with a local truffle hunter, Marco Varaldo and his dog Roky (pictured above), to experience the excitement of unearthing one of these tasty tubers and, of course, we get to enjoy them during dinner in the evening. Marco is a true character and you can visit his website to find out more about his life and work. Piedmont is defined by its outstanding food and wine and our tours celebrate much of this region's world-class produce, giving endless opportunities to learn and taste. The tour will run again from 23rd - 30th October 2020.