Italy's oldest cheese
Submitted by HedonisticHiking on 1 Apr 2022
This amazing cheese comes from a small alpine area in the northern part of Lombardy, known as the Valtellina valley, close to the border with Switzerland, and its name is Bitto Storico. It is only made in the summer months between June and September when the local Bruna Alpina cattle are grazing on the high alpine pastures, and up to 10% raw goat's milk can also be added, as long as the milk comes from free range, pasture-grazed animals.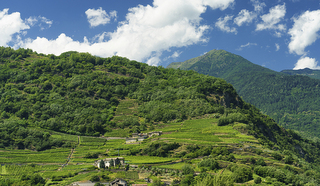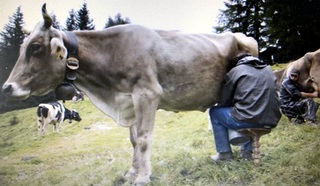 The cheese-making process must begin within one hour of the milking, which is done by hand. The milk is then heated in traditional copper boilers over real wood fires in a structure called a "calècc", which is an itinerant dairy erected on the pasture. It's important to process the milk onsite while still warm, to avoid bacterial contamination and any changes which may happen during transportation. The curd mass is placed in traditional "fascere" or wooden ring-shaped mould which gives the distinctive curved shape and allows the contents to breathe, and the cheese is ripened through either dry salting or brining.  The producers give their cheeses to the Bitto Centre in Gerola Alta where they are taken care of in the natural cellars and can reach maturation in optimum conditions. The minimum period of ripening is 70 days, but this is a cheese which can be left to mature for up to ten years!  Eaten fresh it has a sweet, delicate flavour but the more mature version becomes harder, with a much richer, stronger flavour.  Many people buy a wheel of cheese and leave it maturing the Bitto Centre until they are ready to collect it, and the wheels can be personalised for special occasions.
Bitto Storico is made by just a handful of cheese makers still producing it today using this historic method.  In 2003 it was nominated as a Slow Food Presidia project, part of a drive to save artisanal food products, native animal breeds, plant varieties, traditional farming and fishing techniques and rural landscapes at risk of extinction.  If you want to learn more you can view this little film on Youtube.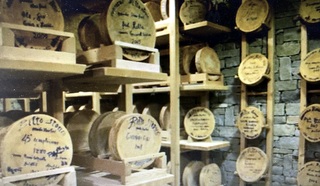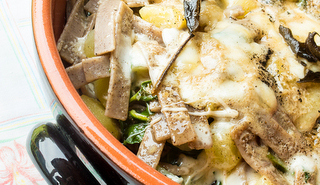 One very tradtional recipe which makes good use of the Bitto is known as "Pizzoccheri".  These are ribbons of pasta made with local buckwheat flour and served with savoy cabbage, boiled potatoes, lots of butter and strips of Bitto which begin to melt in the heat of the dish.  It's quite filling but perfect after a day outside in the cooler alpine climes.
We will return to Lombardy for our Italian Lakes tour in September 2022.   Although we do not visit the Valtellina area on this itinerary, anyone with free days before or after the tour could explore this culinary treasure, as well as the fabulous wines for which the Valtellina is also famous.