Italy's first food writer
Submitted by HedonisticHiking on 12 Oct 2020
2020 marks the 200th anniversary of the birth of one of Italy's first great food writers, Pellegrino Artusi.  He was born in 1820 in the town of Forlimpopoli, in the region of Emilia-Romagna, to a wealthy merchant family.  Emilia-Romagna is a culinary capital of Italy and home to some of the country's most prized ingredients from Parma ham to parmesan cheese, mortadella to balsamic vinegar.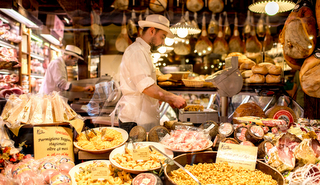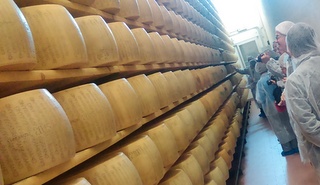 It was whilst pursuing his business interests that he came to travel widely around Italy, slowly collecting recipes from cooks all around the peninsula.  It's important to remember that Italy had only been unified in 1861, so Artusi was the first to include recipes from all the different regions of Italy in a single cookbook. He is often credited with establishing for the first time the national Italian cuisine and even the famous French chef Auguste Escoffier found his work inspiring.
His celebrated book was called "La scienza in cucina e l'arte di mangiar bene" which translates as The science of cooking and the art of eating well, and today it is still an important reference point for national culture and Italian identity around the world.  He couldn't find a publisher at first so, at the age of 71, he used his own money to self-publish and sold 1,000 copies in the the first four years. However, interest in his book snowballed and before he died Artusi had sold more than 200,000 copies.
Filled with amusing anecdotes as well as recipes, the book is still available today, and has been translated into Spanish, French, Dutch, German, English and, most recently, Portuguese and Polish.
Our Northern Tuscany and Ravenna tour starts in Bologna and our Parma, Tuscany and the Ligurian Sea tour begins in Parma, both key culinary cities in Emilia-Romagna.  If you are ever in the area and have time to see Forlimpopoli, then the Casa Artusi is worth a visit: it's a living museum to home cookery and includes a library, restaurant, cookery school, wine cellar and bookshop.