One Hundred Years of Opera
Submitted by HedonisticHiking on 25 Oct 2022
2023 marks 100 years of Verona's stunning summer opera festival.  It was in 1913 that the famous production of Aida was staged to celebrate the centenary of the birth of its composer, Giuseppe Verdi.  After that performance, an annual opera festival has taken place almost every year, with the exception of the two world wars, and nowadays four to six large-scale operas are staged each year over a three month period from June to September.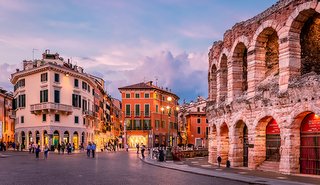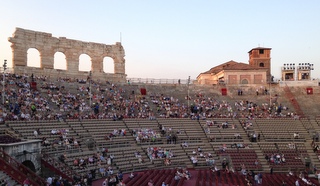 Built in the 1st century AD for gladiatorial games and chariot races, Verona's Arena fell into disrepair during the decline of the Roman Empire and was pillaged for stone during the middle ages. However, many restoration projects from the 16th century onwards mean that today the Arena is exceptionally well preserved, with seating for up to 15,000 people (do take a cushion!) and wonderful acoustics. 
Many argue that Aida is perhaps the pinnacle of the Verona opera experience because of its vast sets which bring to life the splendour of Imperial Egypt, staging which would be impossible in even the largest traditional opera houses. It's a tragic tale of forbidden love, following the struggle of Ethiopian princess, Aida, and young Egyptian warrior, Radamès, as they try to navigate between their love for each other and loyalty to their own countries.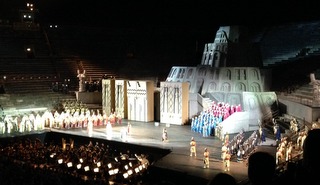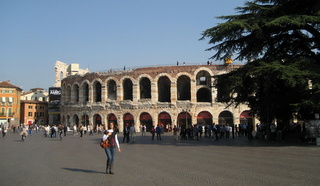 Despite the vast seating area, tickets sell out quickly and it is worth booking well in advance.  Our Austria and Dolomites hike in 2023 finishes on July 16th in Verona, one of the nights when a performance of Aida is on at the Arena.  We would highly recommend anyone in the city on that occasion to take the chance to see the opera and enjoy the historic and evocative amphitheatre in all its glory. Tickets range from around €32 to €330.
To find out more visit the website here or watch the video for a taste of what you could be enjoying next year!