Dante: Father of the Italian Language
Submitted by HedonisticHiking on 6 Jan 2021
2021 marks the 700th anniversary of the death of Dante Alighieri, one of Italy's greatest literary figures.  He was a poet and moral philosopher and best known for the epic poem The Divine Comedy, which made a lasting impression on the worlds of literature, theology and art.  This year will see commemorative events across Italy, but in particular Florence, the city of his birth in 1265, and Ravenna, the city where he died in 1321. This year is being referred to as the Anno Dantesco.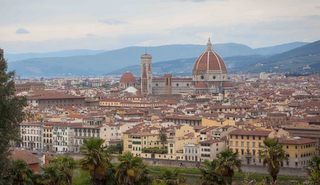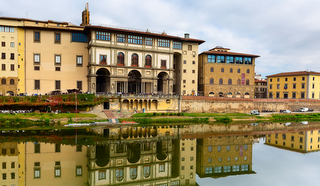 Dante is known as the "Father of the Italian Language" because he chose to write his verses in the language spoken by ordinary people, opting for the Tuscan dialect, at a time when poetry was generally written in Latin. This approach made his writings accessible to a much wider audience and started to establish Italian as a serious literary language. 
The Divine Comedy comprises sections representing the three tiers of the Christian afterlife: Hell, Purgatory and Heaven (Inferno, Purgatorio and Paradiso) and through his vivid depictions he also had a profound influence on Western art.  To start the year of events, eighty-eight rarely-seen drawings of The Divine Comedy, by 16th-century Renaissance artist Federico Zuccari, have been put on virtual display by the Uffizi Gallery in Florence, and you can visit the exhibition online here.  Owing to the fragility of the pencil-and-ink drawings, only a small selection have ever been seen, so this is a rare experience. The first time the drawings were exhibited was in Florence in 1865 to mark the 600th anniversary of Dante's birth and Italian unification, and the second time was for an exhibition in Abruzzo in 1993.
Dante was living in Florence during a tumultuous time of political struggle between the rival factions of the Guelphs, who broadly supported the Pope, and Ghibellines who favoured the Holy Roman Emperor.  Having held a number of important public posts in the city he fell out of favour and was forced to leave.  It is documented that he lived for a while in both Bologna and Padua before settling in Ravenna in 1317. Dante died there at the age of 56, and his tomb can be visited today in the Basilica di San Francesco.  Along with eight UNESCO World Heritage listed sites in the city, we have the chance to see Dante's tomb on our Northern Tuscany and Ravenna tour.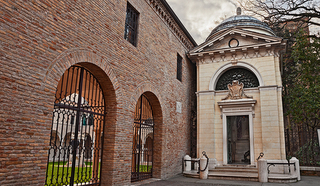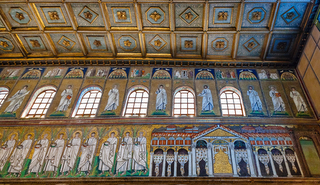 In Florence you can visit Dante's house, Museo Casa di Dante.  As well as tours of the museum, they offer walking tours of the city taking in some of the most famous places mentioned by the poet in his Divine Comedy. Our great friend Freya is a licensed tour guide for the city and Province of Florence and all its museums, so if you have plans to be there in the not too distant future, visit her website.   She will bring the city to life!