European Capitals of Culture: 2019 Matera
Submitted by HedonisticHiking on 10 Feb 2018
The European Capital of Culture scheme was first introduced in 1985 and the idea behind it was to unite the continent of Europe and celebrate the richness and diversity of different European cultures.
The first city to win the title was Athens, followed by Florence, Amsterdam, Berlin and Paris.  Over the years less high-profile cities began to make submissions for the title and, in the 30 years that the scheme has been running, over 50 different cities in the European Union have been chosen.
The process starts six years before the title-year, when those interested in participating in the competition must submit a proposal for consideration. A panel of independent experts in the field of culture review the applications and a winning city is given four years to prepare for the big event. The benefits of being selected are clear: regeneration and a raising of the winner's profile internationally which boosts tourism. In addition, being selected can enhance the image of the city in the eyes of its own residents which lifts local businesses and promotes cultural activities.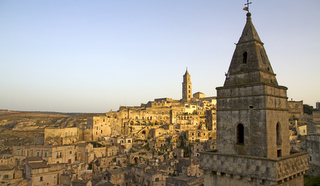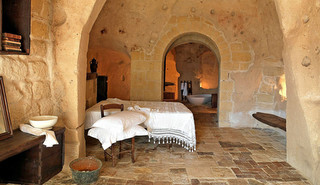 In 2019 there are two European cities which will be sharing the title:  Plovdiv in Bulgaria and Matera in Southern Italy.  Matera is the town where we finish our Southern Italy tour and it is famous for its "sassi" or cave dwellings which, unbelievably, were still inhabited until the middle of the 1950s.  At this time Matera was declared "the shame of Italy" for the terrible living conditions and some 15,000 residents were removed from the caves and relocated to nearby government housing schemes.
Ironically Matera's history of misery means that today more people than ever are keen to visit. In 1993 the "sassi" were given Unesco World Heritage status and many of the caves have been gradually redeveloped to house craft workshops, restaurants and even hotel accommodation. The hotel in which we stay on our Southern Italy tour is just such a place, with the rooms converted from the original cave dwellings. Each one has been sensitively and painstakingly adapted for the 21st century traveller, and these development projects have breathed life back into the ancient centre. Our Southern Italy tour is scheduled to run twice in 2019 and we still have availability for the 18 – 26 September departure.