Sample Menu - Lucca, Volterra and the Island of Elba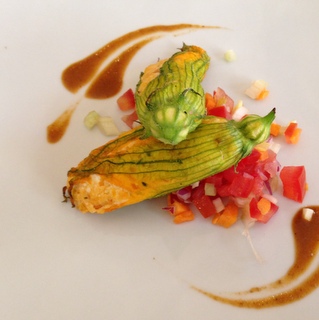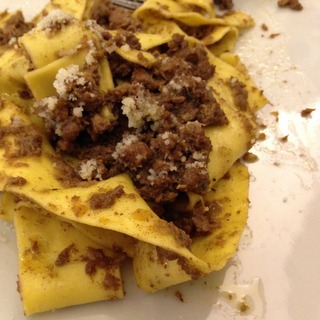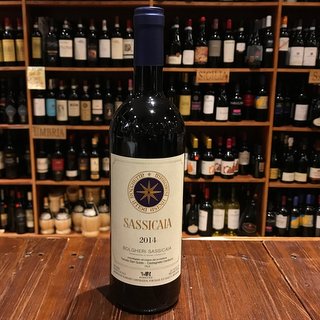 As we leave the Tuscan mainland and head for the beautiful island of Elba we pass through the tiny village of Bolgheri. This coastal area has become one of the most interesting and innovative wine regions in Italy with its unique microclimate and proximity to the sea giving perfect conditions for both red and white grapes. While traditional Tuscan winegrowers concentrated on native Sangiovese grapes for the great wines of Chianti, those in Bolgheri were experimenting with French varieties, chiefly Cabernet Sauvignon, Merlot and Cabernet Franc, and producing  excellent, high quality wines.  Over time they became known as the "Super Tuscans" and could command increasingly high prices.  We stop in a fabulous Enoteca (or Wine Shop) in Bolgheri for lunch and of course we have the chance to taste one of the most talked-about local wines.
Antipasto:
Fiori di zucca ripieni di ricotta e gamberi   Zucchini flowers stuffed with prawns and ricotta
Wine Choice:  Tenuta dell'Ornellaia Bianco
The famous Frescobaldi family own the estate here and make their Ornellaia Bianco white wine using 100% Sauvignon Blanc grapes.
Primo:
Pappardelle con ragu di cinghiale  Traditional Tuscan thick ribbon pasta served with a rich wild boar sauce
Wine Choice: Tenuta San Guido - Sassicaia
Probably the best-known of the "Super Tuscan" reds is this wine known as Sassicaia, produced by the Incisa della Rocchetta family, with over 80% cabernet sauvignon grapes.  It usually retails between €100 - €200 per bottle.
Dolce:
Sorbetto al limone    Lemon sorbet
On all our tours we offer a variety of dining experiences, from small characteristic osterias to restaurants of renown and, on occasion, award-winning establishments with big reputations. We work hard to plan menus which celebrate the best local and seasonal ingredients and which showcase the traditions of the regions where we are hiking. We are often quite literally walking through the menu each day as we pass vineyards, orchards, waving wheat fields or fishing ports, and our time spent with cheesemakers or truffle hunters truly helps to bring the menus to life. We also seek to balance the evenings so that dinners with four or more courses are interspersed with lighter meals, and we always take into the account the amount of walking completed on a given day. It goes without saying that all courses are matched with excellent regional wines and we like to share a little of our local culinary knowledge before the start of each meal.