Vermentino
Submitted by admin on 20 May 2012
Our spring tours so far this year have taken us to Tuscany's coast and its lesser-known Lunigiana region as well as to Liguria. All three of these areas are home to one of our favourite grape varieties known in Italy as Vermentino. It makes a white wine with an elegant aroma and a light, citrus, fresh flavour, and people say it is a grape that likes to see the sea!
The history of the grape is not fully known, and there is much speculation about which direction Vermentino travelled, whether from Spain to Italy or vice versa. There are further theories that its true origins lie in the Middle East and that it was the Arabs who brought it to the Mediterranean. It is widely grown too in Sardinia and to a lesser extent in Provence, where is goes by the name of Rollé.
In Sardinia it is protected by the Vermentino di Gallura DOCG status, whereas in Tuscany and Ligura 100% Vermentino wines can be found in the Colline Lucchesi, Bolgheri, Cinque Terre and Colli di Luni DOCs to name a few. These pictures were taken in Bolgheri last week and in the vineyards surrounding the now famous village.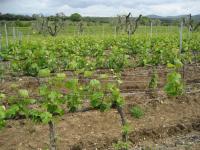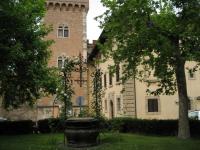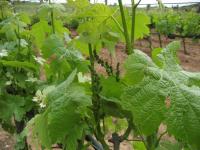 Interestingly, the grape is now being grown in Australia too, not least by many producers in the King Valley close to where we are in north east Victoria. The King Valley has strong links to Italy and many native Italian varietals have successfully been planted in the last 30 years, such as Sangiovese, Nebbiolo and Prosecco. Two wine-makers in the region making Vermentino wines are Brown Brothers and Politini.
On a final note we were particularly excited to discover a Vermentino Nero being grown in a tiny area of the Lunigiana, close to the village of Fosdinovo. The production of this red wine is so small that many people are completely unaware of its existence but we thought it was delicious! We tried Terenzuola's 2009 Vermentino Nero and can highly recommend it!
People on our Parma, Tuscany and Cinque Terre tour in the autumn who will pass through some of these areas have much to look forward to!