A plea to pack light!
Submitted by HedonisticHiking on 7 Aug 2023
As you are starting to think about what you need to join our trips in September and October, we hope you will take note of our plea to pack light!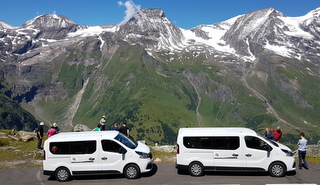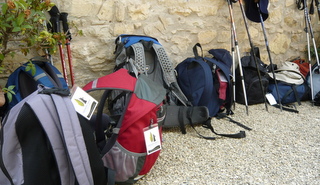 As you will know, we travel in two nine-seater minibuses and, when we are a full group, that means 18 people travelling in all.  We specify in our pre-trip information that suitcases should not exceed max 70cm x 50cm x 25cm with a max weight of 20 kg, along with one piece of hand luggage which should be your walking rucksack. There are a number of good reasons for this:
The vans are simply not large enough to carry excess loads of baggage and we do not have access to trailers or additional vehicles.  There are also weight restrictions on the vehicles for safety reasons.
Many of the places we stay on our tours are hilltop villages in remote areas, often with medieval centres, so larger vehicles are not practical.
Our tour staff handle the bags throughout the trip, loading them into the vans, distributing them to rooms in the hotels and so on, so if you are struggling to lift your bag, they will also struggle.
On days when we move hotels, ALL the luggage needs to fit in ONE van to secure it, the other being used for the picnic lunches.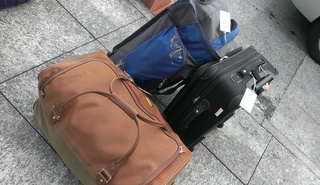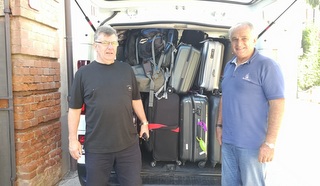 We completely appreciate that many people on our tours are travelling in Europe for extended periods.  However, it is entirely possible to separate the contents of your luggage and make use of Left Luggage at airports, or leave bags in the pre or post-tour hotels, bringing with you only what is required for the hiking week.  There is also an excellent service called "Send my Bag" which will move your spare bag from the start of the tour to the end, to meet you at the finish.
We, as guides, do not bring different outfits for every dinner and one pair of trousers for the evening with a couple of different tops is usually enough to see us through a week. Similarly, quick-drying modern walking fabrics mean that one or two walking shirts and one pair of walking trousers and shorts will suffice for duration of the tour.  Full tips for packing are sent to you in the Pre-Trip Information and you can visit our Kit Page on the website.
90% of our guests have mastered the art of packing light on the tours, for which we are very grateful.  Please don't be in the 10% who upset the equilibrium of the system - and please be aware that we do not guarantee to move your luggage if it exceeds the limits above.  
If you have any concerns about how to manage your own luggage, get in touch now and we can advise on the best course of action for storing or moving your excess bags, to avoid any last-minute worries.