Five Favourite Tipples!
Submitted by HedonisticHiking on 5 Jul 2022
With the Italians being such expert winegrowers, it is no surprise that they also produce many delicious Aperitifs and Digestifs, blending age-old, closely-guarded secret recipes of herbs, roots and spices which are loved the world over. We've picked five of our favourites and thought about some of the best places to enjoy them:
CAMPARI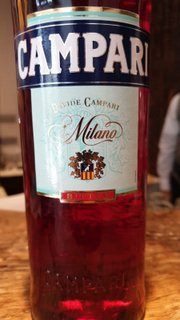 This fabulous, vibrant red Aperitif dates back to 1860 when it was invented by Gaspare Campari. It is said that the original recipe was, and is, so popular that is has never been changed and it quickly became a runaway success.  Gaspare was creative and passionate about his product and soon took the opportunity to open his Campari bar in Milan's then newly-built Galleria Vittorio Emanuele II. Later, his son Davide joined the business and, in 1904, they opened new premises in Sesto San Giovanni, north of Milan towards Monza. Through the years successful advertising and marketing campaigns kept Campari at the forefront of the industry, often collaborating with famous, avant-garde artists. 
This delicious bitter but velvety drink can be enjoyed with Soda water, as a Spritz with Prosecco or in the form of the famous Negroni - which is equal parts Campari, Gin and sweet Vermouth. A slice of orange is always an important addition. The Camparino bar still exists in the Galleria close to the Duomo in Milan and has recently been voted one of the world's top 50 bars, so this is arguably the best place to enjoy a cocktail!  You can also visit the Sesto San Giovanni site which houses many of the iconic original posters, mixology tools and historical bottles.  
SAMBUCA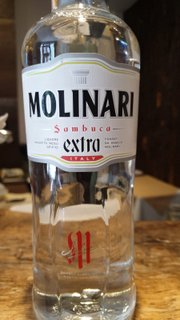 The official history of sambuca began in 1851, when Luigi Manzi from Civitavecchia near Rome released the first alcoholic drink with this name.  However, it was not until 1945 that an expert perfumer and connoisseur of the secrets of blending, Angelo Molinari, began working on a product of the highest quality, based on star anise, the success of which led to the start of large scale production. Today Molinari owns 70% of the sambuca market in Italy, but the recipe remains a strictly guarded secret.
Sambuca is a clear liquid and drunk in cocktails, with ice, "pure" and with additives. Lovers of this liqueur choose the classic serving "with flies" – that is three coffee beans symbolizing health, happiness and wealth. Before drinking, the liqueur is set on fire to roast the beans and give its characteristic aroma. Sambuca is often drunk with coffee: the bitterness of the coffee beans is perfectly set off by the sweet aniseed flavour.
If you find yourself in Rome the Acquaroof Terrazza Molinari on Via del Vantaggio 14 is the ideal place to enjoy Sambuca and other Molinari cocktails, with its central location and wonderful views across the roof tops of the Eternal City. 
 
APEROL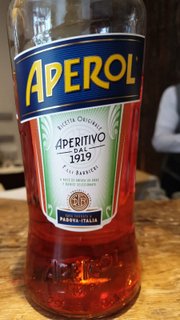 This irresistable nectar dates back to 1919 and the city of Padua. Two brothers, Luigi and Silvio Barbieri, wanted to create a new, lighter (11%) aperitif unique to their city and Aperol was born!  It was an instant hit when it was launched at the Padua International Fair.  It is ubiquitous now in Italy with its unique orange colour, strong herbal notes and refined bitterness and most often enjoyed as a Spritz, the perfect ratio being three parts Italian prosecco, two parts Aperol and a splash of soda.  Once again, a slice of orange is an essential addition.
If you find yourself in Venice, head for The Terrazza Aperol which is open from breakfast to dinner, but especially when it's time for an aperitivo! You'll find it in Campo Santo Stefano and you too can enjoy an Italian sunset in a glass.
FERNET-BRANCA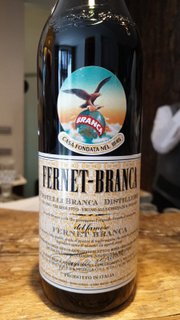 Fernet-Branca is a type of amaro, or Italian herbal digestive liqueur. It has a bitter, herbal taste, a dark colour and is generally consumed at the end of a meal to help with digestion. Its history began in 1845 with Bernardino Branca who began providing Milan's Fatebenefratelli hospital with his recipe during a particularly bad outbreak of 19th-century Asiatic cholera. It didn't provide a cure as such, but people loved the taste and so in some ways it made them feel better.  From there things gathered momentum, more workers were employed, a new factory was built on Corso di Porta Nuova in Milan and today it remains one of Italy's best-loved liqueurs. Fernet Branca was very popular in the US during Prohibition because it was sold as a medicine, and it remains a favourite in both north and south America, particularly Argentina, where it is often mixed with ginger beer or cola.
Once again the unique blend of 27 herbs, roots and spices from four different continents remains a secret known only to the company's Chairman, and the recipe is bequeathed from father to son. You can enjoy it straight, with a bit of ice, a splash of soda or tonic or as the base for myriad cocktail recipes.
LIMONCELLO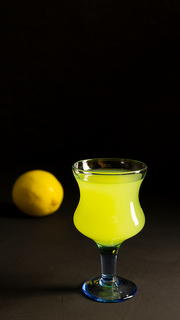 The true origins of Limoncello are a little fuzzy but one popular story is that it was born at the beginning of the 20th century in a small inn on Capri, where a local lady, Maria Antonia Farace, kept a thriving garden of oranges and lemons.  At the end of the Second World War her grandson opened a restaurant nearby whose speciality was a lemon liqueur made using his grandmother's lemons and so, legend has it, Italy's love affair with Limoncello began. Whatever its origin, we know for sure that the recipe must use the lemons that grow on the Amalfi Coast and on the island of Capri. Here, thanks to the Mediterranean climate, the lemons grow with a thick skin, rich with essential oils and with a strong aroma. 
Limoncello is made using the zest of lemons, water, sugar and an acohol base such as grape juice or vodka, and the lemons should be harvested by hand so that they never touch the ground. Many people make their own limoncellos and, as a result, you often find the lemon liqueur being served from unbranded bottles.  It is best served straight, and directly from the freezer, in a small glass.  If you are ever visiting Naples you can sniff out the small factory of Limoné in Piazza San Gaetano, off Via dei Tribunali, for a guided tour and tasting.