Balancing strength and mobility
Submitted by HedonisticHiking on 15 Oct 2021
Anne Heuperman has been teaching Pilates to Jackie in Bright for many years and Jackie swears by the exercises for maintaining core strength and flexible movement.  Starting to think about getting fit again for hiking, we asked Anne for help in preparing a range of exercises to benefit all walkers and she has done a fantastic video which you can view below.  We are really grateful to have her wisdom and expertise and if you are looking for ways to work on your strength, balance and mobility then start right here!
Anne is an experienced Pilates Instructor with over 17 years industry experience. She holds a Diploma of Professional Pilates Instruction and has a fully equipped Pilates Studio within Alpine Natural Health in the heart of Bright.  She is passionate about sharing the knowledge and skills to make lasting changes through a positive movement experience, based on the principles of Pilates. When Anne is not doing Pilates, there is a good chance you'll find her in the hills around Bright riding, walking or skiing!  This free video is the first in what will be a subscription series of short online Pilates classes specifically designed by Anne to assist walkers in getting ready for hiking holidays, so stay tuned for more online classes for hiking coming very soon!  To find out more about Anne, visit her website here.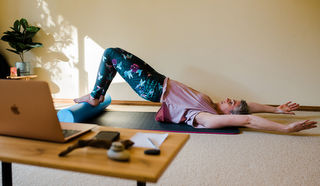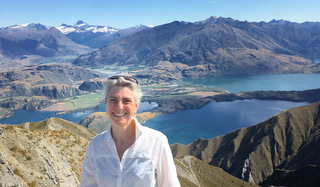 For more tips on preparing yourself for a Hedonistic Hiking walking holiday, take a look at our Be Fit to Hike page.