Meet Will: our new recruit!
Submitted by HedonisticHiking on 11 Dec 2022
Will Binder is Jackie's nephew and the newest member of the HH team.  Many Hedonistic Hikers will recognise Will as he has already participated in a number of our tours over the years in Piedmont, Slovenia, Austria and the Dolomites, France and the Maritime Alps and Southern Italy.  He also travelled to Australia in his gap-year and completed the Great Ocean Walk in 2019.  This summer he graduated from Sheffield University and is now free to become a fully-fledged member of the team in 2023.  Having experienced Hedonistic Hiking on both sides of the world, and having family in both Europe and Australia, Will is uniquely positioned to take up the baton.  Annabel spoke to him about this exciting new career development.
Can you remember when you first hiked with Jackie in Italy?
I think our first Italian adventure was when I was about 11 or 12! I remember having a tiny little red backpack and nearly getting blown off the ridge!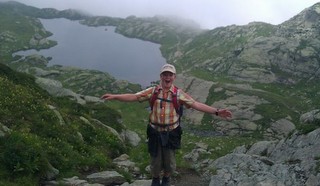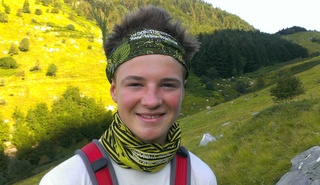 You finished university this summer  - tell us about your degree?
I've always been a keen humanities student, having studied history and geography at A Level and then going on to study geography at uni. My interest has always been more to do with human geography which looks at people's relationship with the world, rather than physical geography which is more traditional and geology based. My interest in demographics and social science ties in quite nicely with my new involvement in the tourism industry.  I am currently a keyholder at BrewDog bar in Sheffield, where we sell high quality beers and pizzas. I have a good, basic knowledge of beer, which came in very handy on the tour in Austria in July!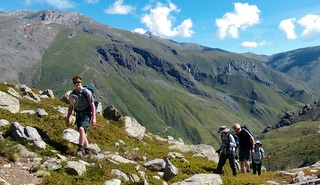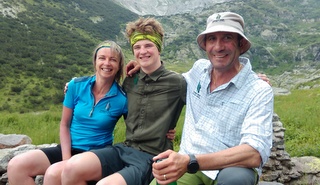 Is hiking a passion for you as well as for your aunt?
I have always loved hiking having been in the Scouts, and obviously through gentle persuasion from my aunt!  During COVID it was difficult to venture into the Peak District too often, with the pressures of university life and the lack of fellow walking enthusiasts in my friendship circle. However, I am very keen to develop my hiking prowess in 2023!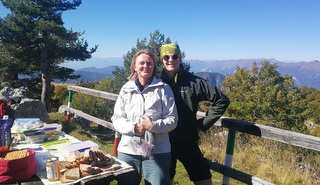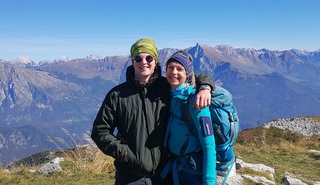 What are your impressions of Italy from the trips you have made there?
I have always found the Italian people I've met incredibly friendly and very accommodating.  I also love the amazing contrasts in the scenery and landscapes - mountain peaks to rolling hills to sandy beaches - in relatively short distances.   And of course I have to mention the unbelievably delicious food - that goes without saying!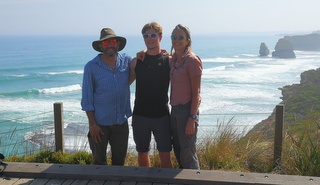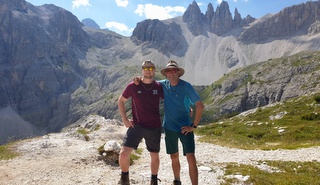 What do you love about working with Jackie and Mick at Hedonistic Hiking?
As you know, I worked alongside Mick in 2022 on the Austria and Dolomites tour and on the Southern Italy itinerary so I am excited to be working exclusively with Jackie in my first tour of 2023. I really like meeting the people that Jackie and Mick work with, both in the hotels and restaurants, but also the guests on the tours. It is nice to experience that in another country. We always have a laugh and they are both very good at developing my confidence and skillset. On top of that, I really appreciate the respect they give me by allowing me to do things by myself and trusting me to do what is necessary to run the tour smoothly - a trust that is rarely given when you are just starting out in a job.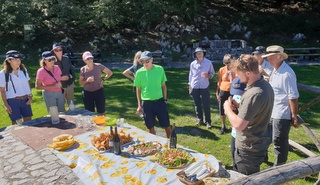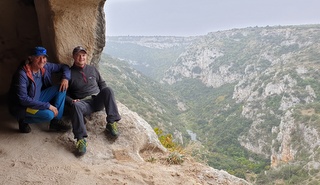 What are your hopes and ambitions for the tours in 2023?
In 2023 I hope to develop my confidence even further and to be able to produce a bit of Italian conversation with the locals. I want to perfect my cooking skills and get my wine knowledge on par with my beer knowledge!