Pollino National Park
Submitted by HedonisticHiking on 7 Feb 2016
The Pollino National Park is the largest in Italy and straddles both the regions of Basilicata and Calabria, in the instep of the foot of Italy. It covers around 1,960 square kilometres and has the richest collection of flora and fauna in the whole of Southern Italy. The park was established in the early 1990s.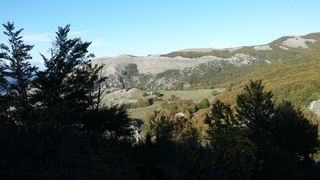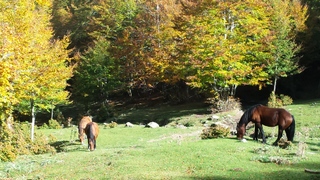 The landscape is rugged and wild, a mixture of rocky sheer mountains, the peaks of which for much of the year are under snow and thick forests of oak, maple, beech, pine and fir. The park is most famous however for its rare "Loricato Pines", which are sometimes known as Bosnian Pines, as they are also found in certain parts of the Balkans. They grow in small groups high in the mountains and live to be hundreds of years old.  The oldest specimens can be up to 40 metres in height and have a 2 metre diameter trunk. The bark is grey and scaly and the trees form a striking feature outlined against the horizon. The Loricato Pine is the symbol of the National Park.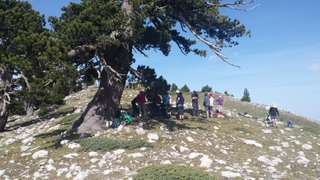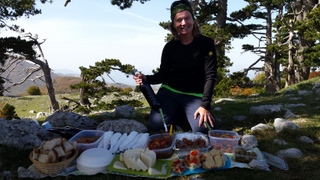 Hiking in the park allows you to discover very varied landscapes, from deep river canyons in the Dolomitic rocks to high altitude pastures and, if you are lucky, you might see some of the local residents: roe deer, wild cats, wolves, golden eagles, Egyptian vultures and one of the diminishing population of European otters. The area of the National Parks is also enriched with paleontological sites, like the Grotta del Romito which we visit on our tour, a cave where prehistoric tombs and engravings were discovered.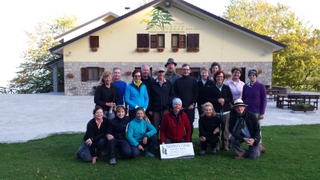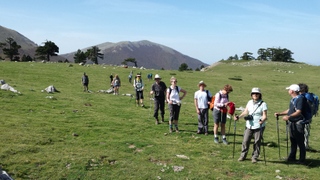 Our hike in Southern Italy makes the most of this pristine national park in the beautiful month of October, when we sleep for three nights in a very comfortable refuge at 1350 metres surrounded by nothing but the sights and sounds of this wonderful environment. The holiday starts on the west coast in the pretty town of Maratea, and finishes in the matchless Unesco World Heritage city of Matera, famous for its "sassi" or cave dwellings.  We have two departures in 2016, the first leaving from Naples on 8th October and the second on 18th October.