Our Island Tours
Submitted by HedonisticHiking on 6 Oct 2022
Thanks to Covid, 2022 was the first year we have been able to run our fabulous new island tours in Sardinia and Corsica.  These long-awaited departures finally took place in September and the feedback from the Hedonistic Hikers who took part has been incredible. The tours were designed to run one into the other and many people did in fact hike both tours in the same trip.  Interest for these tours in 2023 has been very strong but, at the time of writing, we do still have spaces on the Heart of Sardinia tour, and you can ask to be waitlisted for Corsica.
Sardinia Highlights
The second largest island in the Mediterranean, Sardinia is perhaps best known for its azure coastline and clear waters.  However, the centre of the island reveals rugged mountains, Bronze-Age treasures and a cuisine which still follows the shepherds' traditions of centuries gone by. We started in the evocative town of Cagliari, on the southern coast of the island, before heading inland to the Gennargentu mountains with their sweeping views of dramatic landscapes. The second part of the tour took us to the east of the island, an area often overlooked by visitors, to explore hidden villages, pristine coves and high mountain panoramas.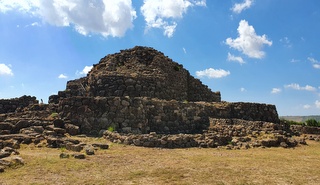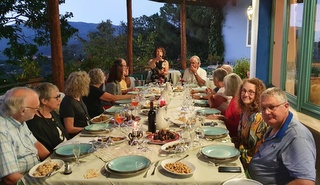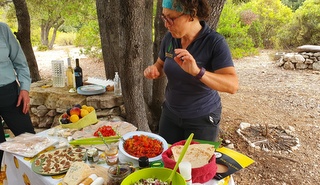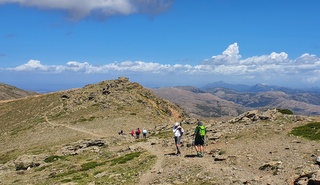 Exploring bronze-age ruins at Nuraghe Su Nuraxi, dining in Aritzo, enjoying Cinzia's expert knowledge of Sardinian cuisine and hiking in the Supramonte.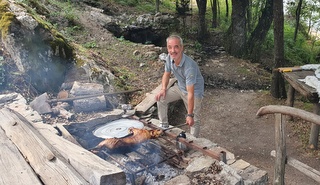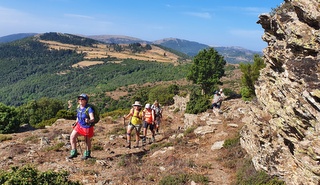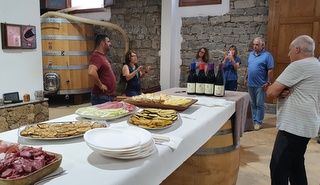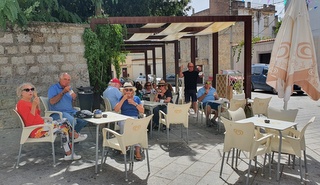 Enjoying a tradional Sardinian barbeque, hiking in the Gennargentu mountains, wine tasting at Cantina VikeVike and savouring an icecream in Mamoiada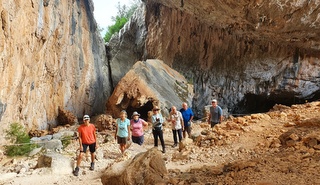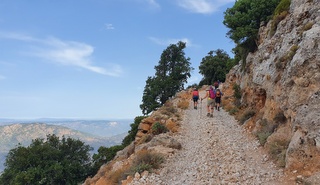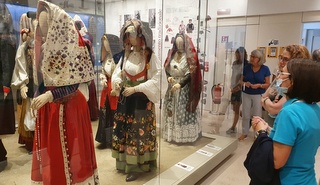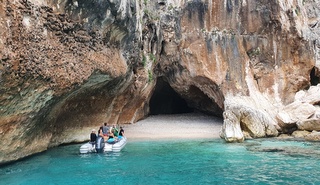 Visiting the ancient village of Tiscali, the climb up to Monte Corrasi, exhibits in the Sardinian Ethnographic museum and a private boat trip in Cala Gonone.
Corsica Highlights
Corsica is a colourful mix of turquoise seas, towering green pines and red granite rocks, making this a landscape full of contradictions. We started in the lively port of Bonifacio on the island's southern tip before heading up the west coast to Piana and the beautiful Gulf of Porto. Our final stop was the former capital, Corte, an historic town lying at the geographical heart of the island and encircled by a backdrop of monumental granite mountains.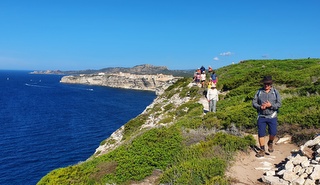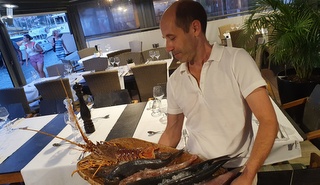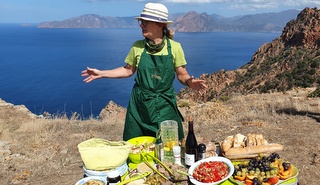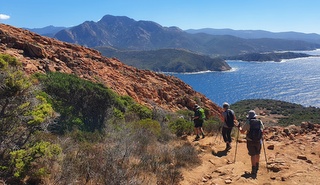 Hiking from Bonifacio, fabulous fish dinner at Le Voilier, Tansy's delicious Corsican picnic fayre and hiking to Capo Rosso near Piana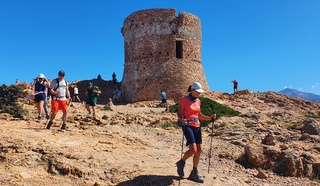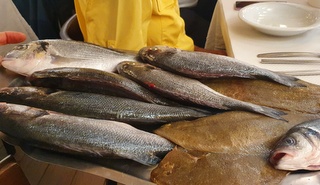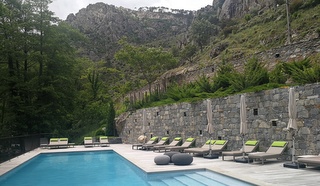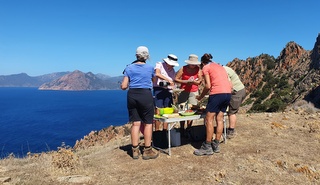 Exploring the historic Genoese watchtower at Capo Rosso, enjoying Corsica's fish and seafood, the pool at our hotel in Corte and a fabulous picnic with sea views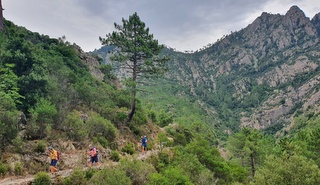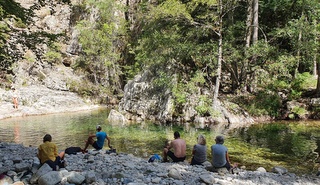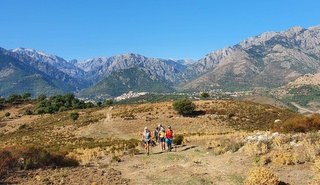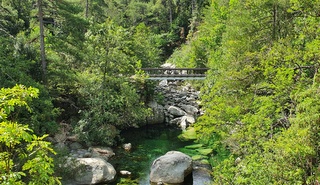 The granite mountains of central Corisca, a pre-lunch dip in the Tavignano Gorge, hiking a section of the Mare a Mare long distance trail and the clear waters of the Tavignano Gorge near Corte