Olive Oil - Tuscany's Liquid Gold
Submitted by HedonisticHiking on 9 Dec 2018
Podere Patrignone is an 'agriturismo' in the heart of Chianti Classico country – a mix of holiday rental villas (5 apartments and a large villa) and their organic olive oil. Is it owned by close friends of Hedonistic Hiking, Simon and Verity.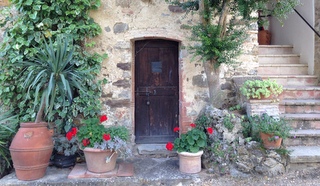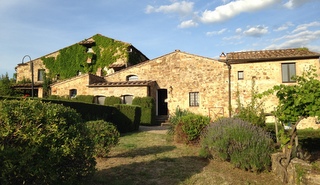 The oil comes from 600 trees, all at least 250 years old, some as old as the buildings themselves, which date back to the 14th century. There are many of the usual Tuscan olive varieties, like Frantoio, Leccino, Moraiolo, Pendolino. But there also several varieties of olives no longer found anywhere except in the most remote, ancient olive groves, varieties whose names have long been forgotten, yet which give Podere Patrignone's oil a completely unique flavour.
All the olives are certified 100% organic, but the reality is that the land at Podere Patrignone has never been treated with chemicals, pesticides, or fertilisers. Not a drop, ever. So when they say their oil is "100% organic since 1400", they aren't kidding!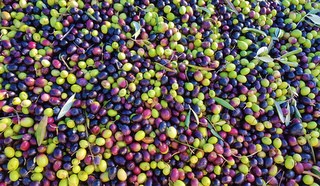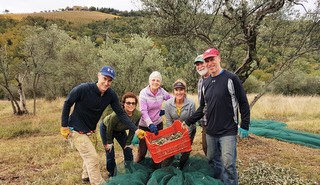 To keep the trees in shape, they are pruned every year, after the last frosts, so usually around April. The aim is to keep the tree 'youthful', with lots of fresh growth, and of a size that can be easily picked by hand. Yes, all the olives are picked by people! And before the olives are taken to the local frantoio for pressing, they are hand-cleaned to remove any leaves and twigs that might adversely affect the flavour. When the oil returns to the farm after pressing, it is immediately fine-filtered to remove the last traces of water and organic matter than can damage the oil.
The result is a clear, emerald-green oil with an intense spicy, nutty flavour, a truly amazing olive oil.
But don't get too excited about getting your hands on some. The 2018 oil just picked has already sold out. But Simon and Verity do keep a few litres back for guests who come to stay at their agriturismo, so you could always rent a villa from them and taste the oil in situ!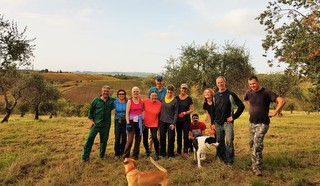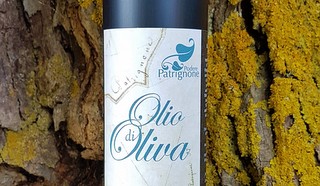 There is a very comprehensive website with full details at www.patrignone.com and they can be contacted by phone (+39 331 733 8442). For anyone planning a few days in Tuscany, or wanting to organise a family reunion or celebration in the heart of Chianti, then Il Patrignone could be exactly what you are looking for.
You will definitely need to hire a car if you plan to stay to make the most of the Chianti countryside, not least because there are nearly 40 restaurants within a 15 mile radius of the farm, as well as many of the great wine villages such as Radda-in-Chianti, Greve, Panzano and Castellina to visit. Simon and Verity are full of ideas on how to make the most of the area and can offer all sorts of tips and recommendations.
Pisa and Florence are the nearest airports to Il Patrignone with good flights to European destinations, and Rome would be the nearest airport for long-haul arrivals. Usually they have a minimum stay of 4 nights. You could easily extend your holiday before or after one of our hikes, in particular Parma, Tuscany and the Ligurian Sea, A Tuscan Harvest, Medieval Umbria or Wilds of Abruzzo.