Celebrate Semifreddo!
Submitted by HedonisticHiking on 11 May 2022
As the summer in Italy beckons, restaurant menus across the country will start to list the ever popular "Semifreddo" dessert.  The name literally means "half cold" but it's a good description as a Semifreddo does not feel as cold in your mouth as an ice cream.  What is more, it is much easier to make as it does not need to be churned in an ice-cream machine and an electric whisk will do the job. The result is a kind of light, textured, frozen mousse and the wonderful thing about it is that it can be flavoured with almost anything: chocolate, coffee, honey, nuts, fruits or berries.  If it is made in a plain metal loaf tin, the frozen rectangle can be easily turned out and sliced, making an enticing dessert which can then be decorated with extra fruit, chocolate curls or a fine dusting of nuts.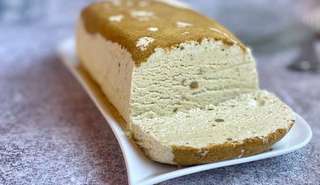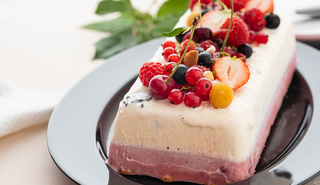 There is no standard recipe for this dessert which found it's way into the Italian kitchen at the turn of the 20th century.  Most versions contain the key ingredients of whipped cream and eggs - sometimes just the beaten whites, sometimes a yolk-based custard, and frequently both. The French Parfait is a similar dish but traditionally did not make use of the whipped egg whites.  Another lovely way to serve Semifreddo is with a warm sauce, of perhaps melting chocolate or caramel.
Here are four of our favourite easy recipes, if you would like to have a go!