Christmas in Italy
Submitted by HedonisticHiking on 12 Dec 2018
Nothing quite illustrates the atmosphere of Christmas in Italy as effectively as the saying 'Natale con i tuoi, Pasqua con i vuoi'. In other words, 'Christmas with the family, Easter with who you like'. But while family rules, food comes a close second: eating is what an Italian Christmas is all about!
Christmas in Italy lasts around 3 weeks, starting with the Novena, the 8 days before Christmas, and continuing to Epiphany on January 6. Overseas influences, such as turkey on Christmas Day, and the bringing of gifts by 'Babbo Natale' have crept in over the years but many of the long-standing traditions remain, happily varying from one region to another.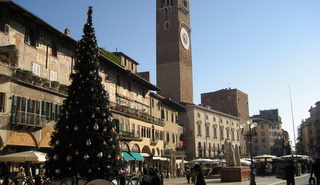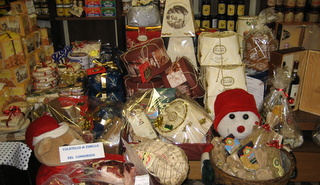 Festive food
Turkey has sneaked its way on to the Italian Christmas Day lunch plate for many but it's by no means the focal point! Christmas feasting starts on Christmas Eve when traditionally only fish is served and it's not unusual for the meal to include 7 courses. On Christmas Day, another multi-course extravaganza kicks off with antipasti, followed by a pasta-based dish which highlights Italy's wonderful regional culinary variety. Expect meat-filled tortellini in brodo in Bologna, canederli in the Alto Adige and agnolotti in Piedmont before moving on to the turkey and finishing off with sweet treats such as biscotti, panforte, pandoro, panettone and torrone.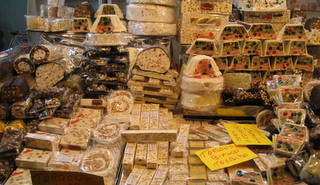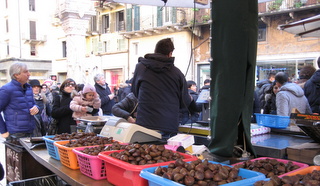 Festive sweets – the 3 P's
Panettone is now eaten worldwide, but do you know your panettone from your pandoro?  Traditionally from Milan, panettone is the quintessential Italian Christmas cake, a dome-shaped bread loaf dotted with raisins and candied peel and in Italy, served with a sweet dessert wine. Panforte is more of a spicy dense Christmas cake of dried fruits and nuts, medieval spice and molten sugar, originally from Siena. Dating back to medieval times, it's often homemade and although simple to make, be prepared for a long list of ingredients!
Popular in Verona and Venice, pandoro is the most Christmassy looking of the three, star-shaped and dusted with icing sugar. The name means 'bread of gold', probably due to the fact that during the Middle Ages when white bread was expensive, it would have seemed like gold to the Veronese families who had it just once a year.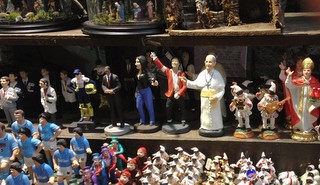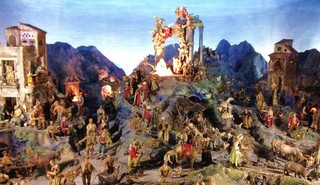 The Christmas Nativity Scene
Presepi are elaborate nativity scenes which grace most churches, and many piazzas and homes throughout Italy. If you're looking to update your own nativity scene, head for Naples and specifically for Via San Gregorio Armeno. The street is lined with shops and workshops where you can choose everything from the nativity setting to wooden figurines ranging from traditional shepherds to contemporary characters such as politicians and football players. For the most spectacular nativity scene, step off Naples' bustling streets and into the museum at the stunning Santa Chiara cloisters, where a darkened room is home to a magnificent 18th century nativity scene.
Christmas shopping
No-one does shopping quite like the Milanese, whether it's Gucci, Versace and Prada in the heart of Milan's Quadrilatero d'Oro shopping district, the glitzy Galleria Vittorio Emanuele or the rather more affordable festive street markets. For the most traditional Christmas markets, head for the most northern cities such as Bolzano which is home to Italy's biggest and probably most characteristic Christmas market. Florence, Lucca and Perugia also have markets and in Turin, over 20kms of streets and squares are lit from late November to early January when the city becomes an open-air art gallery, with works by some of the best light artists in Europe.
La Befana
Last but certainly not least, La Befana is a uniquely Italian tradition. On Epiphany Eve, children hang out their stockings to be filled by the old witch-like woman who brings gifts to children who have been good and black sugar coal for the naughty ones!