See Naples and Dine!
Submitted by admin on 3 Feb 2015
Wining and Dining in Naples
Our newest tour in Southern Italy starts and finishes in the exotic city of Naples and our hope is for Hedonistic Hikers to take a couple of days either at the start or end of the tour to explore this chaotic but exuberant city. Our trip will pick up either from Naples airport or from the Naples Renaissance Hotel Mediterraneo and if you choose to stay in this hotel you will be well positioned to explore the city on foot.
Along with the many cultural, historical and natural sites there are to enjoy (see details on our City Page) a trip to Naples would not be complete without a true exploration of its culinary heritage.  Here are six of the best for:
PIZZA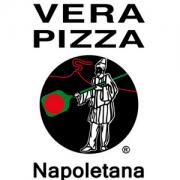 Sorbillo
There are literally dozens of world-beating pizzerias in Naples and many belong to the organisation known as the AVPN or Associazione Verace Pizza Napoletana. They will display this sign outside so you can spot if they belong. Membership depends on a strict series of regulations from sourcing the freshest ingredients within the Campania region, to preparation of the dough, to the temperature inside the wood-fired oven, and then to the flavours. True Neapolitan pizza comes only two ways:  Marinara and Margherita. The pizzeria Sorbillo makes these traditional pizzas but also offers more elaborate and creative options and the long queues are testament to its glorious results.  Definitely worth the wait!
FRIED STREET FOOD
Friggitoria Vomero
Naples is almost as famous for its fried street food as it is for pizza, and the rich variety of snacks available are a great way to have a quick bite whilst out sight-seeing or shopping.  You can try for example panzarotti (potato croquettes), deep-fried zucchini flowers, strips of aubergine deep-fried or arancini (breadcrumb coated rice balls) usually served in a paper cone.  There are many stalls across the city where you can buy but Friggitoria Vomero has a great reputation.
HIGH END
Palazzo Petrucci
Unlike many eateries in Naples which have been operating for well over a hundred years, Palazzo Petrucci only opened up in 2006. The chef has given the excellent regional ingredients a new twist, so that his plates are faithful to the flavours of Campania but with a more elegant and stylish presentation.
THE SWEET TOOTH
Pintauro
Another classic from the city is the sfogliatella - a unique confection of ricotta and soft flaky dough which, when baked, forms into delicate crispy layers in the shape of a shell. At Pintauro the queue of locals waiting outside will give you a clue as to how utterly delicious they are.
CHOCOHOLICS
Gay-Odin
The craftsmen and women who work at Gay Odin have been masters of chocolate since 1894. There are actually nine outlets now across the city (and even shops in Rome and Milan) but their handmade chocolates are loved by the local citizens and they even make a one called the Vesuvio which is shaped like the volcano!
COFFEE LOVERS
Gran Caffè Gambrinus
This coffee house is reminscent of the great European cafes in cities such as Paris and Vienna with its elegant, liberty-style interior dating back to the 1860s. It may be a little pricey compared to ordinary bars but if you feel like treating yourself at any time of the day then why not head here for your caffeine fix?
WINES
The coastline of Campania stretches for over 450 kilometres and its rich volcanic soil supports a wine industry which dates back to the Greeks. But vines are also grown further inland in the hills around Avellino and Benevento. There are many native grapes to this region and the key whites to look out for are made from the Greco, Fiano, Biancolella and Falanghina grapes while the reds of the area are most commonly made with the Piedirosso or Aglianico grapes.