Cremona - City of Music
Submitted by HedonisticHiking on 27 May 2017
Finding ourselves with a couple of days between tours in the north of Italy we decided to spend 24 hours in the small town of Cremona, which lies south east of Milan between Piacenza and Mantua. The name may not immediately ring any bells but the town has a unique musical heritage being home to the world-famous master violin-makers from the 1500s to 1700s, through into the present day.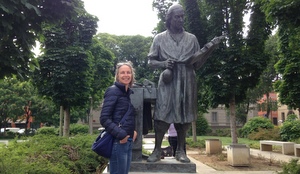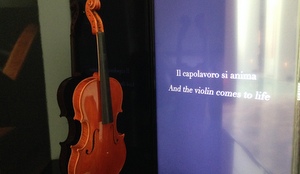 The names of Amati, Stradivari and Guarneri are forever linked to this artistic gem and their traditions of innovation and craftsmanship continue today in the many workshops and the town's own school of violin making.
In 2013 a brand new Museo del Violino was officially opened in the Piazza Marconi, complete with an acoustically engineered state of the art auditorium. The rooms chart the history of the violin from its early origins to its spreading popularity as an instrument across Europe. The Treasure Box in Room 5 holds a fine collection of stringed instruments, most over 300 years old, made by Antonio Stradivari himself and contemporary craftsmen from rival workshops.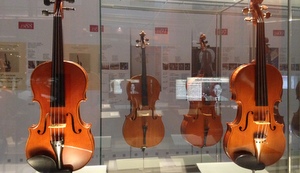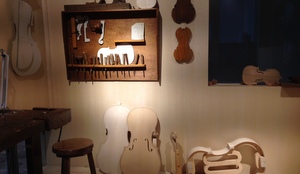 The Museum aside, Cremona has an attractive medieval heart with an impressive Duomo, Palazzo del Comune and the tallest medieval tower in Italy, standing at 112 m high, known as the "Torrazzo". The 500 or so steps up to the top are worth the effort as the tower affords wonderful views across the city and the Po valley beyond. The fine Renaissance astrological clock on the tower is the largest in the world and the original mechanism from 1583 is still in fine working order. We loved the fact that the town seemed to be slightly off the beaten tourist track and we could enjoy a slice of real Italian life.
If you have a few free days between Hedonistic Hiking walking tours or at the start or end of a tour then think about Cremona and immerse yourself in its musical history. There are direct trains from Milano Centrale and the journey time is about 1 hr 10 mins.