Life under Lockdown
Submitted by HedonisticHiking on 12 May 2020
The Hedonistic Hiking staff are scattered between Australia, Italy, England and France and everyone has been adapting to life under lockdown in their own countries. Thankfully the team members are a cheerful and resourceful bunch and everyone has found new ways to keep busy during these strange weeks.
Mick has joined a team of  road construction contractors in Victoria - a job he used to do over a decade ago when Hedonistic Hiking was in its infancy.  His Heavy Combination Vehicle Licence enables him to drive the big trucks required for this work so he rolled his sleeves up and has been putting his skills to good use.  He has been working twelve hour days and commuting weekly to the project with overnight stays in a local motel.
Jackie has been keeping the home fires burning, manning the Australian office, cultivating the veg patch, practising yoga and training outside with her weighted rucksack to maintain her fitness for the time when the tours can start again. She has also become expert at living off the land, harvesting olives and foraging for baskets full of pine mushrooms from the woods near home, making mushroom pate and gnocchi with mushroom sauce.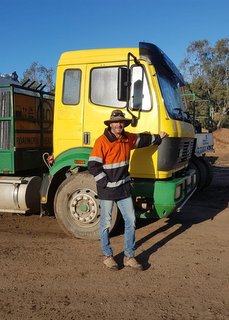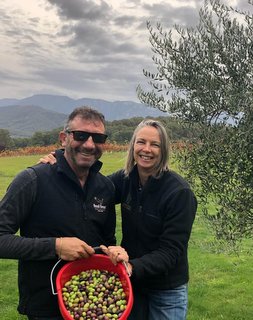 Annabel in the UK has taken up daily on-line sessions with fitness-trainer Joe Wicks via YouTube and walks everyday in the fields surrounding the HH UK office.  In the UK everyone has been encouraged to take an hour's exercise each day and there have been no limits on doing that outside, as long as no long car journey was involved. The admin and website work for HH continues and, as she has always worked from home, her daily routine in that respect is not too different. She has done lots of work in her small garden, is reading more than usual and has become a jigsaw obsessive during lockdown! 
Iole has been locked-down with her Mum right down in the south of Italy in the tiny village of Rotonda.  No outdoor exercise at all was allowed in Italy until the 4th May so Iole is delighted to be able to get back out into her mountains and to walk again in the forests of her beloved Pollino National Park. She has tried leave the house just once a week for shopping, taken charge of the garden and played lots of card games with her Mum. Her guilty pleasure during lockdown has been the British TV series Downton Abbey, with which she has fallen in love, and it has really helped to while away the hours.
Tansy, who lives and works in the French Alps as a ski instructor, has not left home or been in her car for over eight weeks.  She is at home with her husband Andreas and two children, Ness and Victor, and has loved the time they have had together as a family, without the need to rush and clock-watch all the time. They have learned to bake bread and have taken it in turns to cook meals each day which have been a real highlight. Exercise in France has been limited to 1 km radius from home but Tansy has been able to walk each morning with her dog and has been practising yoga too. The children have continued their studies on-line and, during down time, the family have taken up snail painting and organised Wii Olympic competitions.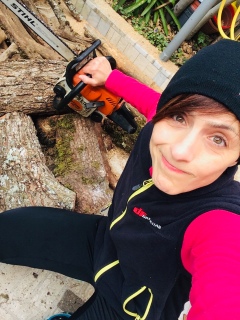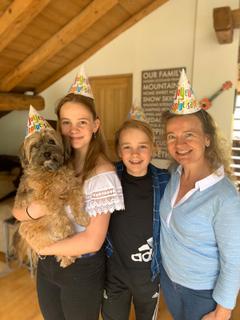 In lots of ways Cinzia in the UK has been busier than ever. Her delicatessan business in East Sussex, Cuculo, is still open and although she and husband James are having to limit customers in the shop to one at a time, they have been able to increase deliveries in the local area using their fantastic newly-purchased e-bike.  They have also been delivering pizzas with bottles of wine or beer on Thursday and Friday nights and Cinzia has even given an on-line cookery class to a group of 10 year olds for a birthday party, teaching everyone to make gnocchi via a Zoom tutorial.  With son Carlo at home they are trying to help him with lessons in the morning and they are busy in their garden planting up the vegetable patch ready for summer.
Laura has been locked-down in Rome with Riccardo and it's been a tough couple of months with such restricted access to the great outdoors, not moving more than 200 metres from home. One of the hardest things has been shopping just once a week as, being a real food lover, she would normally visit her local market every day.  She says her HH training has come in very useful for managing food supplies!  Now that she has been able to visit family for the first time she has seen her Mum and picked up her camera and laptop as she plans to start a YouTube channel concentrating on food and mindful eating.  She has also kept a journal during lockdown and tried to keep up with morning yoga practice.